CXOWARE, a cybersecurity risk analysis solutions provider, today announced the release of Measuring and Managing Information Risk: A FAIR Approach a book co-authored by Jack Jones, President and Co-Founder. When Jack Jones first became a CISO at Fortune 100 financial services company, he was unable to find the tools he needed to answer questions from the board of directors such as:
How much risk do we have?
How much less risk will we have if we spend the money you're requesting?
In his quest for answers, Mr. Jones developed the Factor Analysis of Information Risk (FAIR) methodology for quantifying risk. FAIR is now an industry standard risk model adopted by The Open Group and has been in use by Fortune 100 companies and top financial organizations. Measuring and Managing Information Risk, co-authored by Jack Jones and Jack Freund, provides an easy and accessible way to learn the methodology as well as how to use it to develop business cases for key initiatives.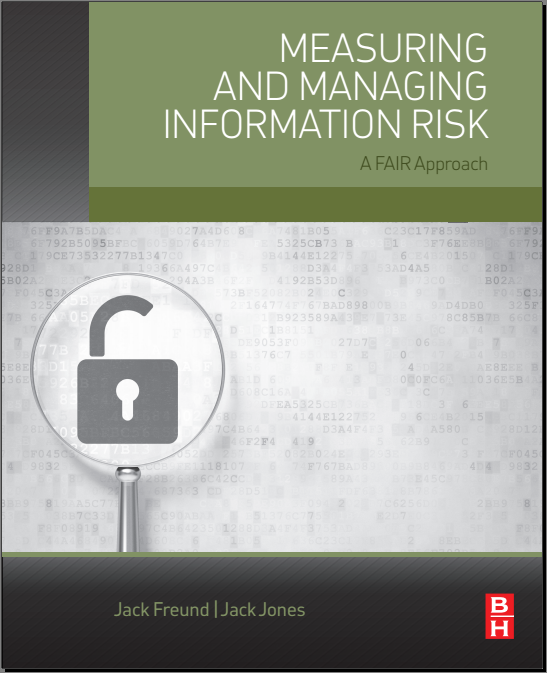 "I want to help CISOs become more effective and gain greater respect and influence by providing them with the tools needed to speak to senior executives. Using quantitative risk analysis enables them
With financially derived results and defensible answers to key risk management questions, companies can more cost-effectively manage how often losses are likely to occur and how bad those losses are when they do occur.to translate technical security concerns into financial terms that executives readily understand. Information protection and cybersecurity are major concerns in today's board room and our new book will help bridge the communication gap." – Jack Jones, co-author.
Measuring and Managing Information Risk: A FAIR Approach may be purchased at Amazon.com or at Store.Elsevier.com