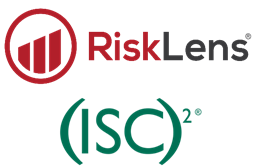 RiskLens is proud to announce our new promotion with (ISC)² to offer discounted Online FAIR Analysis Fundamentals training to (ISC)² Members.
Through June 30, 2018, confirmed (ISC)² members will be eligible to receive:
A $500 discount on our new online and video-based FAIR Analysis Fundamentals program. Original pricing is $1,499 -- (ISC)² members will enjoy a discounted rate of $999.
3 months of access to the comprehensive FAIR Analysis Fundamentals training program.
A certificate of completion and a digital badge.
(Note: this promotional offer is not valid for in-person, on-site training)
---
Sign-up for training through the (ISC)² Members Page. Log in to your account, then visit Member Benefits or Member Perks pages.
---
Want to learn more about the curriculum? Click here to download our FAIR Training eBrochure.
By the end of the course, participants will be able to:
Know and apply consistent FAIR-based terminology
Know and apply the FAIR ontology to risk scenarios
Use various measurement concepts to select scenarios for analysis and estimate risk factors using probability distributions
Understand the use of calibrated estimation in quantitative risk analysis
Follow a consistent process to scope risk scenarios for analysis
Map various controls to corresponding parts of the FAIR ontology
Understand and interpret the results of a FAIR analysis
Apply their knowledge to case studies, based on real-life analyses