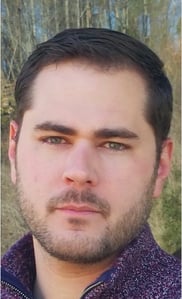 [Updated] How does risk-based cybersecurity align with business objectives? That's the question Isaiah McGowan, RiskLens Sr. Risk Consultant, is prepared to answer at AtlSecCon, The Atlantic Security Conference (April 27-28), in Halifax, Nova Scotia, Canada.
No matter the industry or field, one of every business's objectives is to cost-effectively manage risk to an acceptable degree. The understanding that no business is exempt from risk on various levels is manifested in many forms: insurance policies, company protocols, contingency plans and more. Simply stated, you are not special (or alone!) when it comes to risk exposure. In fact, 70-90% of what companies deem as "high risk," really isn't!
Join Isaiah for an enlightening morning breakout session delving into the following, and more:
The ever-evolving expectations around cybersecurity risk on the business front and why it can be difficult to speak to those concerns in a comprehensible way
How to bridge the often-challenging communication gaps between technical and non-technical teams.
How to identify real risks and why conventional approaches to risk posturing are simply not working; traditional methods of measuring and defining risk are not only antiquated, but have been rendered ineffective!
The importance of aligning operational functions to risk – and not only ensuring those functions remain reliable but adaptable to a changing business landscape
Don't miss out on this session (details below) and a chance to ask Isaiah how to translate your business's level of risk into a dollars and cents amount that will resonate with executives and the Board.
WHO: Isaiah McGowan, RiskLens Senior Risk Consultant
WHAT: Breakout session on "Why Risk Is Our Bridge Between Security and Business Worlds"
WHEN: Friday, April 28, 10-10:45 a.m.
WHERE: Room 305, Atlantic Security Conference at the Prince George Hotel (Halifax, Nova Scotia, Canada)
To register for the event or learn about the conference keynote speaker's, click here.
Attendees: Share your photos and feedback from Isaiah's morning breakout session on Twitter using the official conference hashtag #AtlSecCon, and be sure to tag our handle @RiskLens!