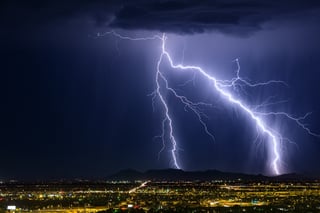 When a major healthcare services provider ordered up a crisis contingency plan for a key processing facility, it handed the Business Continuity Team a complex problem. The team had a good grasp of the threats--from natural disasters to a truck barreling off the adjacent interstate--and a handle on the mitigation alternatives if the facility were knocked out of operation, including
Renting a nearby building
Contracting for trailers outfitted with workstations
Increasing fulfillment at other company facilities
What the team didn't have was a way to analyze those alternatives to see which would provide the most risk mitigation for the least cost. All they had was a simple risk matrix tool: high, medium, low.
What they needed was a solution that would help them conduct a cost-benefit analysis for each of the proposed risk mitigation initiatives and make a cost-effective decision.
See how the RiskLens platform for risk quantification produced the results the Business Continuity team needed to clearly point the way forward on a complex operational risk and disaster planning problem. Download our case study.