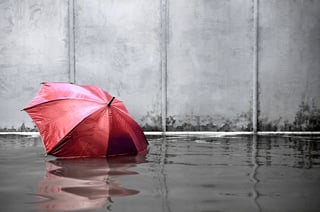 The fast-rising waters from Hurricane Harvey that submerged Houston show how important it is to have business continuity plans ready – and right.
We put together this short disaster planning reader with three takes on how to calculate your disaster exposure and make sensible plans based on some hard numbers.
Case Study: Financial Institution Communicates Disaster Exposure with Risk Quantification
This firm gathered data from FEMA to help decide if it was over-exposed to natural disaster by concentrating all its processing centers on one coast. But its existing tools rated every option as "high risk". Applying the quantification solution from RiskLens recast the decision in financial terms and pointed the way to a money-saving outcome.
How Risk Quantification Can Help Your Business Continuity Program
See what a chart on business interruption looks like, as part of an analysis that starts with valuing the assets at risk.
Does Your Business Impact Analysis Leave Your Wanting More?
Business Impact Analysis (BIA) suffers a fatal flaw, often compromising the planning stage: It can't articulate business impact in financial terms.