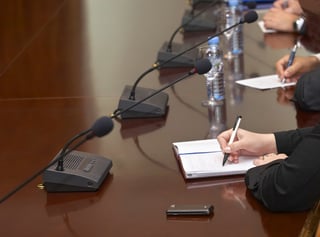 Have you seen the agenda for FAIR Conference 2016 yet? If not, it's a must see.
Connect with the experts from RiskLens
As the technical advisor of the FAIR Institute, executive and risk quantification practitioners will be on-hand to connect with you. Jack Jones, co-founder and author of the FAIR model, will be signing copies of his award winning book, Measuring and Managing Information Risk: A FAIR Approach. Cyber risk analysis experts, Chad Weinman and Isaiah McGowan will be giving a presentation on "Presenting the Top 10 Technology Risks to the Board."
Hear testimonies from information and operational risk management leaders
We have leaders from key financial services organizations, cloud and data security companies from across the United States. These leaders will be participating on two informative panels: "How to Effectively Communicate About Information Risk to the Board and the Business" and "How to Build a Quantitative Risk Management Program"
Why wait?
Register below to connect with the experts in quantitative risk management.