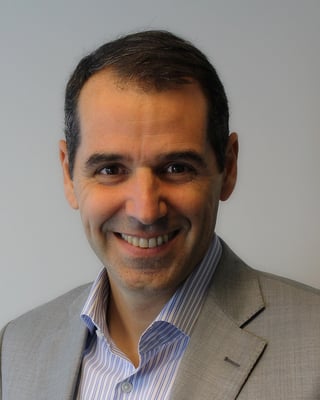 I'm gratified and somewhat humbled to say that RiskLens, the leading provider of cyber risk quantification software, closed the 2017 calendar with more than 60% year-over-year growth in recurring revenue—the direct result of a revolution in expectations from risk analysts, CISOs, C-suites and Boards of Directors.
These risk and management professionals no longer want to live in what we call the "Dark Ages" of Cyber Risk Decision-Making, with poor risk visibility based on an erroneous assumption that qualitative "guesswork" is the highest bar achievable: high/medium/low heat maps and appeals to fear, uncertainty and doubt. They're demanding a new Cyber Risk Economics, with risk expressed in monetary terms, the standard language of business. The RiskLens Platform is uniquely positioned to lead the way.
Here are some of the significant trends and developments we see in the marketplace and for our business:
Sophisticated Players Are Rapidly Moving to Risk Quantification Programs
Ten of the Fortune 100 now deploy the RiskLens platform enterprise wide to quantify, mitigate and manage cyber risk. Other clients across the broader Fortune 1000 span verticals from retail to healthcare to hospitality to energy, in addition to financial companies that were the earliest adopters of our innovative SaaS platform.
Riding the Growth of the FAIR Movement
Powering the RiskLens risk quantification solution is the FAIR model (that's Factor Analysis of Information Risk)—but this is no black box. FAIR is an open-source international standard, with its own following. The FAIR Institute now counts over 2,500 security, technology and risk leaders world-wide, and our company rides the wave of increasing excitement in the profession over FAIR. RiskLens is only software purpose-built on FAIR and our company is the technical adviser to the FAIR Institute.
Validation from the Investment Community
The company announced in July, 2017, a $5 million Series A equity investment from Osage Venture Partners with additional proceeds from Paladin Capital Group, Dell Technologies Capital and Kick-Start. The investment enables us to ramp up our go-to-market efforts, enhance the product portfolio and make key hires.
Adding Veteran Executives to the Team
This year, we have rounded out our senior leadership with two additions that will set us on trajectory to fully take advantage of the enormous demand being generated by the Cyber Risk Revolution.
Jesse Sun joined as Vice President of Sales. A 14-year veteran of software sales, Jesse's previous roles include Vice President of Sales at Parature (acquired by Microsoft), Vice President of Sales and Business Development at Natural Insight, and sales leadership roles at Microsoft. Jesse will lead the company's Sales team and drive new revenue growth.
Stephen Ward joined as Vice President of Marketing. Steve brings nearly two decades of experience in software marketing, including the past 10 years working for leading cybersecurity start-ups. He most recently held positions as Senior Director of Marketing at ICS Security vendor Claroty and at cybersecurity industry giant FireEye. He also played pivotal roles in the growth and eventual acquisition of such brands as NetWitness (acquired by RSA), Invincea (acquired by Sophos) and iSIGHT Partners (acquired by FireEye). Steve is a veteran of sales generation and thought leadership in our space.
We are also expanding staff across Sales, Engineering and Professional Services teams in both our Reston, Virginia, and Spokane, Washington, offices.
Looking Ahead to 2018
For 2018, I can make some predictions with a high degree of confidence:
An increasingly harsh threat environment will drive cybersecurity to the forefront of strategic and tactical considerations, across organizations and up to the boards of directors. Cyber risk will top the board's risk agenda.
Pressure from the rest of the business will continue to mount on CISOs and their teams to show cyber risk expressed in business terms and focus on what matters the most from the business perspective.
All trends will lead the profession to risk quantification as the logical way forward out of the Dark Ages of Cyber Risk Decision-Making
At RiskLens we are on a mission to forever change the way large enterprises and governments evaluate, mitigate and manage cybersecurity and technology operations risk by translating risk into the economic language of business. We believe we are addressing the most fundamental of all cybersecurity problems – one that has plagued the industry for more than a decade, resulting in many of the systemic problems organizations face related to driving the right security investments in people, processes and technology.

I am thrilled to report that all signs indicate a major shift is coming - that we are on a rapid path to fulfilling this mission and completely and irreversibly changing the cybersecurity thought paradigm for the better.


Please let us know how we can help you and your organization join this revolution.

With thanks for your support,

Nick