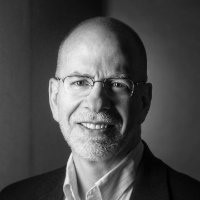 Grab your glasses y'all!
Jack Jones, RiskLens co-founder, author of the Factor Analysis of Information Risk (FAIR) standard and of the award-winning book 'Measuring and Managing Information Risk', will be delivering the afternoon keynote to information security and compliance professionals from the Greater Houston Business Ethics Roundtable (GHBER). The event is being hosted by Hiperos at the H.E.S.S. Club in Houston, TX.
Jack presentation, "Recognizing Third Parties' Impact on your Cyber Security Programs," at 3:40 pm Central Time, will cover the following topics:
Serious challenges to managing risk: assumptions and the need for consistent terminology in risk
Quantitative vs. qualitative risk measurement — Correcting misperceptions and fallacies
Factor Analysis of Information Risk (FAIR) — Understanding a simple and clear model for risk analysis
Communicating third party risk effectively to the C-suite
Prioritizing third party risk management efforts effectively
Understanding the flaws with current third party cyber risk management methods
How to manage third parties effectively by acting like a wolf hunting Caribou
Are you interested in meeting Jack 1:1 during the event?
Please make your appointment request via our contact page.
See you there!