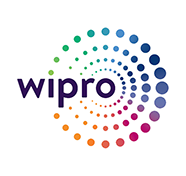 RiskLens is growing internationally, as demand for cyber risk quantification (CRQ) – and the FAIR model – spreads. Today, the leading provider of CRQ software announced a partnership with Wipro Limited, the global IT, consulting and business process company based in Bangalore, India.
---
Read the press release for the RiskLens-Wipro agreement
---
Wipro's Cybersecurity & Risk (CRS) division will offer FAIR-based risk analysis through the RiskLens platform and help organizations develop cyber risk quantification programs, as part of its broader offerings in risk intelligence, integrated threat management and security managed services. Wipro CRS team members will receive training through the FAIR Institute.
RiskLens CEO Nick Sanna commented "Our partnership with Wipro expands our reach across the world, and we are delighted to work with a company of such stature and global reach to spread the benefits of cyber risk quantification through the RiskLens CRQ platform."
RiskLens is the only cyber risk management software purpose-built on Factor Analysis for Information Risk (FAIR), the only international standard quantitative model for cyber security and operational risk. The non-profit FAIR Institute, dedicated to education about FAIR risk quantification, includes 4,600 members from 87 different countries, and nearly 30% of Fortune 1000 companies are represented in the membership.