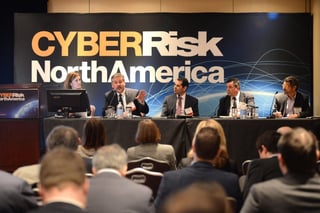 And the award goes to...
RiskLens has been awarded Best Cyber Risk/Security Product at the 2016 Operational Risk Awards dinner this week at the Victoria Plaza Hotel in London. The OpRisk Awards dinner was attended by more than 100 operational risk and information security practitioners to honor excellence in operational and cyber risk management. The 2016 awards were decided by an expert panel of senior industry practitioners assembled by Risk.net.
"We are honored to receive such a prestigious award. An industry recognition like this validates our standards-based approach to quantifying cyber risk in financial terms and gives our customers the assurance they need to know they are working with the best in the business," said RiskLens CEO Nicola 'Nick' Sanna. "Organizations now more than ever are choosing RiskLens to translate cyber risk into financial terms and into a language that business and board directors can understand; a language that enables cost-effective security and risk decision making."
Read Risk.net's profile on RiskLens here.