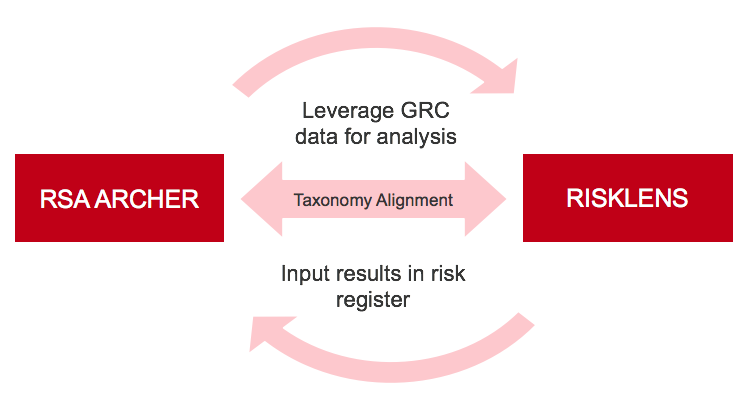 Attendees at this week's RSA Charge conference in Dallas can get a first-hand look at the latest advance in risk management – bi-directional integration of the RSA Archer Risk Register with the RiskLens CRQ Platform, bringing the FAIR standard for risk quantification to the popular GRC tool.
RiskLens has been certified by RSA as an official 'RSA Ready Technology Partner' and was showcased onstage at RSA Charge by RSA Archer Vice President David Walter during a session on "The Future Vision of Risk Management."
With the addition of FAIR risk quantification capabilities, Risk Register users can now associate 'high risk' register entries with a measure of loss exposure in dollars and cents terms readily understood by the rest of the business.
RSA Charge attendees can see the bi-directional integration in action at the RSA Archer Cyber Risk Demo Station.