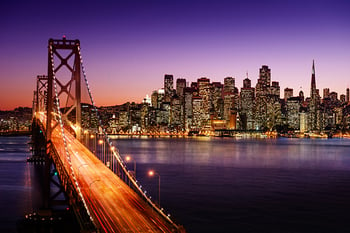 Going to RSA Conference 2019, March 4 to 8 in San Francisco? Of course you are – it's the cybersecurity industry event of the year – and so will the RiskLens crew, including CEO Nick Sanna, President Steve Tabacek and Chief Risk Scientist Jack Jones, creator of the FAIR model. We're looking forward to meeting you, sharing what's coming for RiskLens' industry-leading Cyber Risk Quantification platform, and talking over the latest in the cyber risk economics movement that's driving our customers' success.
Here's where you can find us at RSAC19:
FAIR training by RiskLens Academy just before RSAC19: Take the FAIR Analysis Fundamentals Course, Sunday and Monday, March 3-4, near Union Square, to gain a foundational understanding of the FAIR model that powers the RiskLens platform, and prepare for the Open FAIR certification exam. Seats are still available so register now!
The FAIR Institute Breakfast, Wednesday at 8-11 AM, featuring case studies by ADP and Ascena Retail Group and a panel discussion including Jack Jones on how they adopted FAIR and quantitative risk assessments as a basis for risk-informed decision making. Last few seats available - reserve now.
More chances to hear Jack: He will speak on Defining a Cyber-Risk Appetite That Works on Tuesday, 11 AM and Wednesday, 1:30 PM. Jack will "share a simple process for defining an unambiguous cyber-risk appetite that can drive better decision-making" beyond the typical high-medium-low, qualitative approach. And Jack appears on a panel on "Managing and Quantifying Cyber Risk Across the Enterprise" at 3:15 PM Monday as part of RSA Public Sector Day.
RiskLens is a finalist in the 2019 SC Awards (category: Best Risk/Policy Management Solution) and we'll be at the SC Awards gala Tuesday night at the InterContinental San Francisco.
On Wednesday, throughout the day, we'll be giving a demo of the RiskLens-ServiceNow integration at the ServiceNow booth (South Expo #1635). Join us to see cyber risk quantification in action.
Meetings by appointment at the RiskLens Suite – we still have some openings in our calendar so please contact us now and let's talk about how RiskLens and our new partners can help you build a quantitative and highly effective cyber risk management program.
See you at the RSA Conference!
Left to right: Steve, Jack and Nick