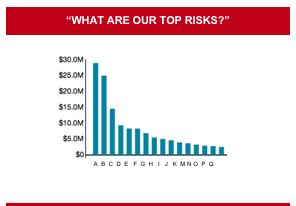 The recent interpretive guidance from the Securities and Exchange Commission changed the game for cyber risk disclosure—and is catching many companies flat-footed.
The SEC shifted the focus to disclosure of risks based on material financial impact to the business. But many infosecurity teams can't tell senior management which risks are material, because they're still using qualitative, red-yellow-green rating scales, not analysis tools that estimate risk in quantitative, monetary terms.
In this webinar, you'll learn how forward-looking companies use the RiskLens cyber risk quantification platform to quantify and communicate cybersecurity risk in financial terms that meet the expectations of the regulators—and drive informed decision-making for infosecurity investments by their organizations.
We'll walk you through the new reporting requirements, show you the types of reports the SEC wants to see, and demonstrate how RiskLens analyses generate those reports, based on your company's data.
Learn more about the SEC guidance and listen to the webinar on-demand: