Fortune 100 Performs Cost/Benefit Analysis of Implementing Encryption of Data at Rest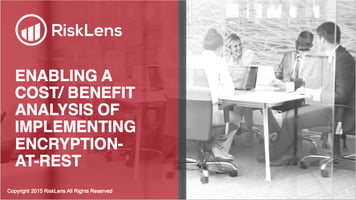 A Fortune 100 Financial Services firm was trying to assess if/how to utilize encryption to protect customer personally identifiable information (PII) stored in databases of different sizes.
The technology risk team used RiskLens' Cyber Risk Quantification application to measure:
the current risk without encryption versus the forecasted risk with encryption
the changes in loss exposure based on PII record counts in databases
They were able to make a cost-effective, risk-based decision regarding when encryption is required, when it is recommended, and when it is OK not to encrypt.
Download the case study today to see how RiskLens was used by this organization to determine the ROI of encrypting data at rest.