2015 Regional Bank Technology Risk Forum Hosted by First Niagara Brings Risk Management Leaders Together for Two Days of Thoughtful Information Sharing
BUFFALO, N.Y. – August 10, 2015 – Risk Management leaders from regional banks met to share their insights and strategies for protecting data at the 2015 Regional Bank Technology Risk Forum hosted by First Niagara Financial Group on August 2-4, 2015 at its headquarters in Buffalo, N.Y. The forum was also attended by industry risk management thoughts leaders and financial industry experts.
The forum provided an overview of current and emerging technology risk considerations including new payment systems, technology-related banking regulations, cybercrime, technology vendor management, and disaster recovery. Further discussions focused on measures to assess technology risk, strengthen security practices, and address the ever changing cyber risk landscape. Industry risk management thought leaders were invited to share insights on improvements in identifying and establishing controls to protect customer information, as well as new innovations in risk analytics to better identify emerging risk and make better informed risk decisions suited for adoption in digital banking and new technologies.
The following speakers were featured in the forum discussions:
Kevin Greenfield, Director of Bank Information Technology, OCC, Washington D.C. Office
John Iole, Partner, JonesDay
Tim Wainwright, President, Security Risk Advisors
Regional banks participating in the event are recognized with industry-leading IT risk management programs and include First Niagara, BMO Financial Group, Regions Financial Corporation, Comerica Bank, First Horizon National Corp., Fifth Third Bank, Key Bank, Synovus, Bank of Montreal, PNC and First Tennessee Bank.
The Regional Banks Technology Risk Forum is a voluntary forum offering technology risk leaders from over 50 regional banks the opportunity to share best practices and strategies for implementing effective risk management programs. The forum is hosted on a rotation basis by participating banks. This year's forum was attended by delegates from the U.S., Canada and other countries.
About First Niagara
First Niagara, through its wholly owned subsidiary, First Niagara Bank, N.A., is a multi-state community-oriented bank with approximately 390 branches, $39 billion in assets, $28 billion in deposits, and approximately 5,400 employees providing financial services to individuals, families and businesses across New York, Pennsylvania, Connecticut and Massachusetts. For additional information on First Niagara, visit us at www.firstniagara.com, follow us on Twitter @FirstNiagara, or like us on Facebook at FirstNiagaraBank.
ATTACHMENT: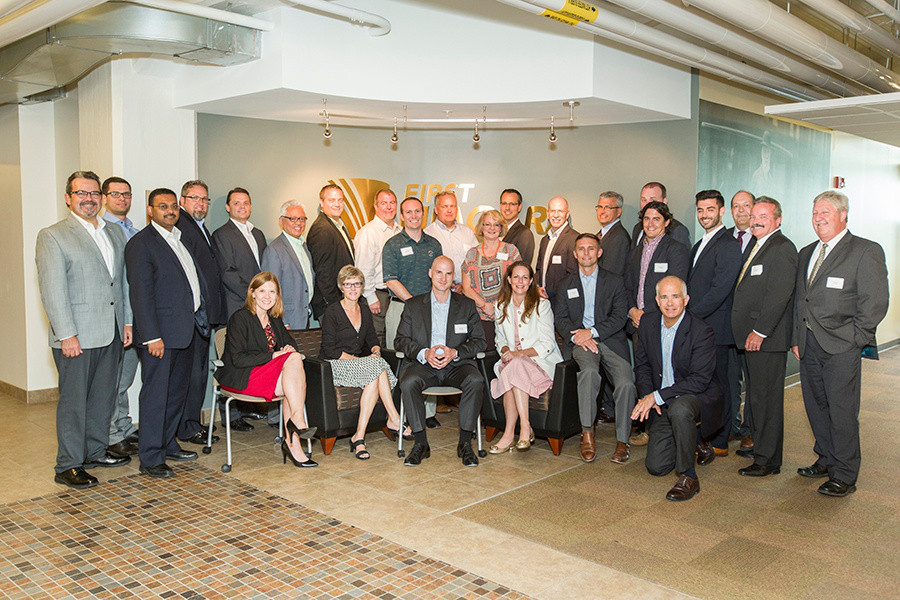 ###