Leadership
Jack Jones, Co-Founder and Chief Risk Scientist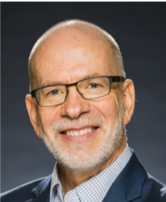 Jack is the foremost authority in the field of information risk management. As the Chairman of the FAIR Institute and co-founder andChief Risk Scientist at RiskLens, he continues to lead the way in developing effective and pragmatic ways to manage and quantify information risk.
As a three times Chief Information Security Officer (CISO) with forward-thinking financial institutions such as Nationwide Insurance, Huntington Bank and CBC Innovis, he received numerous recognitions for his work, including: the ISSA Excellence in the Field of Security Practices award in 2006; a finalist award for the Information Security Executive of the Year, Central US in 2007; and the CSO Compass Award in 2012, for advancing risk management within the profession.
Prior to that, his career included assignments in the military, government intelligence, consulting, as well as the financial and insurance industries. Jack is the author of FAIR, the only standard quantitative model for cybersecurity and operational risk. A sought-after thought leader, he recently published the award-winning book 'Measuring and Managing Information Risk: A FAIR Approach' and is a regular speaker at industry conferences.
Nicola (Nick) Sanna, Chief Executive Officer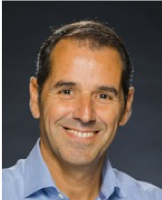 Nick is the CEO of RiskLens and is responsible for the definition and the execution of the company strategy. In 2015, Nick championed the creation of a nonprofit expert organization focused on helping organizations manage information and operational risk from the business perspective. As such, Nick serves as the President of the FAIR Institute to help Risk Officers and CISOs get a seat at the business table by leveraging the FAIR standard.
A serial entrepreneur, Nick's passion is to help the industry close the gap that separates IT from the business and sees RiskLens as one of the companies that can help fulfill that vision.
Prior to RiskLens, Nick contributed to closing that gap as CEO of Netuitive, a leading IT Operations Analytics (ITOA) software company and as CEO of e-Security, the pioneering Security Information and Event Monitoring (SIEM) company that was ultimately sold to Novell. Earlier, Nick contributed to the growth of ASG from $9m to $150m as VP EMEA and as COO, and acted as the VP Sales and Marketing for Amplitude Int'l, the n.1 French antivirus co. at that time whose product got acquired by Symantec. Nick is a regular lecturer at universities across the US on the subject of social entrepreneurship and is an advisory board member of the business school at CUA. Nick is fluent in 5 languages and received a masters degree in Economics and Trade from the University of Rome La Sapienza.
Bryan Smith, Chief Technology Officer & Vice President of Product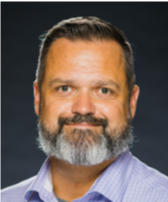 Bryan is the Chief Technology Officer and Vice President of Product at RiskLens and has the responsibility to turn product ideas and concepts into world-class software. Bryan brings 20 years of deep software engineering experience to RiskLens. Prior to joining RiskLens, Bryan led a team of developers in architecting and implementing a secure web-based interface for one of the largest digital archives in the country.
He is a broad technologist with experience in leading and developing enterprise level systems supporting million+ page views per month and high data volume. He has a BS in Computer Science with a minor in Math and a Master of Science in Computer Science and a Master of Science in Computer Science and Business Administration from Eastern Washington University.
Jesse Sun, Vice President, Sales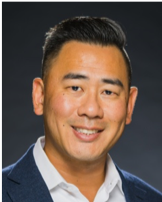 Jesse is the Vice President of Sales at RiskLens and responsible for new revenue growth. Most recently, Jesse served as Vice President of Sales & Business Development for Natural Insight where he was responsible for sales, marketing, business development, partner strategy and client retention.
Prior to Natural Insight, Jesse served as Vice President of Sales for Parature, where he was among Parature's first 15 employees and instrumental in the company's year-over-year growth and eventual acquisition by Microsoft in 2014. During his time at Microsoft, Jesse led the international expansion of Parature's products into EMEA and APAC, and helped develop training programs for Microsoft's strategic global partners. He also served as an Advisor to Encore Alerts, which was acquired by Meltwater in 2016. Jesse holds a Bachelor of Science degree in Molecular Biology from the University of Texas at Austin.
Dave Sutor, Chief Financial Officer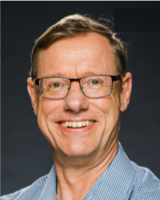 As RiskLens' Chief Financial Officer, Dave is responsible for all finance, legal and administrative functions of the company. An accomplished CFO, Dave has devoted his career to helping high-tech companies build strong financial infrastructures and providing the financial guidance necessary to support rapid growth. Developing business strategies, raising capital, negotiating contracts, supporting M&A transactions, managing expenses, and safeguarding corporate assets through the establishment of strong financial systems and controls are critical skills that Sutor has applied in small and emerging businesses.
Prior to joining RiskLens, Dave served as VP Finance at Hobsons, that acquired Intelliworks where he served as CFO. Before that, he served as CFO for several companies including NFR Security (sold to Checkpoint) and in various senior financial and business positions at Mitel Corporation.
Dave is a Fellow of the Chartered Institute of Management Accountants (FCMA) and holds a Master of Science in Accounting and Financial Management from the University of the West England.
Steve Tabacek, Co-Founder and President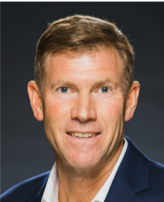 Steve Tabacek is co-founder and President of RiskLens. As the founding CEO, Steve secured the initial base of customers, raised equity funding, and recruited an exceptional team to develop and deliver the RiskLens software-as-a-subscription platform. As President, in addition to his strategic oversight role, his areas of responsibilities include acting as the executive customer advocate, to ensure that RiskLens' customers realize the maximum potential value of its cyber risk management solutions.
Steve is the founder and former CEO of IT-Lifeline. Under his leadership, IT-Lifeline grew from a single service outsourced data backup service provider to one of the largest full-service business recovery centers in the Northwest supporting 100+ corporate customers primarily in the finance and healthcare sectors. IT-Lifeline was sold to Rentsys Recovery Services.
Prior to IT-Lifeline Steve had 20+ years managerial and technical experience within the government and financial services sectors. Steve's education includes an Electronic Cryptographic Systems Technology degree from the U.S. Air Force Institute of Technology, as well as a BA Business Administration from Eastern Washington University.
Stephen Ward, Vice President, Marketing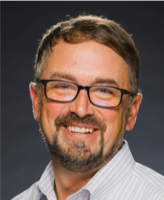 Stephen Ward is Vice President of Marketing for RiskLens responsible for all aspects of the company's marketing strategy worldwide. Through his work with clients, industry analysts, thought leaders, partners, and journalists, Stephen plays a critical role in helping RiskLens fulfill its mission of forever changing the way large enterprises and governments evaluate, mitigate and manage cybersecurity and technology operations risk.

Stephen brings nearly two decades of experience as a technology Marketing professional – including the past 10 years working for leading cybersecurity start-ups – to RiskLens. He most recently held positions as Senior Director of Marketing at ICS Security vendor Claroty and at cybersecurity industry giant FireEye. Holding various leadership roles in Marketing, he was pivotal to the growth and eventual acquisition of such brands as NetWitness (acquired by RSA), Invincea (acquired by Sophos) and iSIGHT Partners (acquired by FireEye). Stephen is a seasoned industry veteran who understands how to drive change and innovation in the cybersecurity domain. Stephen holds a Bachelor of Science degree in Business Administration from George Mason University.
Chad Weinman, Vice President, Professional Services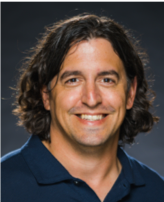 Chad is the Vice President of Professional Services and oversees RiskLens consulting services, training and customer support. Chad developed a deep passion about risk management working with both domestic and international clients across multiple industries. Chad brings extensive knowledge and experience with Quantitative Risk Analysis (via FAIR) and Risk Program design & implementation. He further draws upon multiple years of experience with IT auditing & security consulting within the "Big 4" professional services firms.
Outside of risk management, his experience spans across internal/external audits, security reviews (including segregation of duties), compliance benchmarking and readiness, post-implementation project risk reviews, and application deployment projects. Chad adds value to his clients through his deep knowledge and understanding of financial and IT security risks, his auditing experience across multiple industries, and through leveraging his prior experience as a software engineer designing & developing application solutions. Chad is an alumnus of Ohio University.