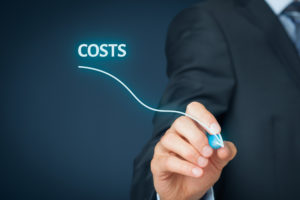 Goldman Sachs recently forecast that cash spending by the big companies on the S&P 500 list will decline by a record 33% this year. For cybersecurity team leaders, that's fair warning that, while IT budgets may be beefed up for now that the work-from-home transition is underway, it would be wise to expect your spending to be seriously challenged by your CFO this year and in the next few years to come – both any new investments and even the line items for your existing security stack.
To get out ahead of the challenge, start by asking yourself a few basic questions:
What's the return on investment (ROI) on any of your controls in terms of risk reduction? Which ones contribute more or less to your current risk levels?
What's the ROI on any new controls or processes that you hope to implement next?
If you had to cut X% from your budget while maintaining an acceptable level of loss exposure – how would you respond?
It's really the same question, three ways: Could you quantify in financial terms your organization's cyber risk and the effect of your controls?
RiskLens helps forward-looking IT, security and risk leaders answer these questions with quantitative cyber risk analysis, based on the FAIR™ model, the international standard for cyber risk quantification, and our SaaS analytical platform.
To meet the challenges of these times, we're offering two new workshops designed to give you some quick answers on your immediate questions on budgeting and new investments – and a quick introduction to the power of quantitative analysis as a decision support tool for risk management:
The RiskLens Cybersecurity ROI Workshop
The RiskLens Risk-Based Cost Reduction Workshop
RiskLens consultants will conduct one of these workshops with your team via videoconference over a 4-day period, culminating in presentation on day 5 of a final report to your senior executives. Some of the deliverables:
Decision support for new investments. Assessment of 2 potential investments in controls, showing in financial terms the current level of associated risk and the probable reduction in risk if you were to invest in a much-needed new control.
Decision support for cost reduction. Assessment of risk for 2 existing controls scenarios, showing in financial terms the probable increase in risk if controls were removed or their implementation revised.
For each workshop, you'll receive a final report showing risk vs. spending tradeoffs in financial terms that business leaders can understand and act on. You'll also receive some hands-on experience with the FAIR model and RiskLens platform and we'll leave behind a blueprint for further analyses that you might perform if you choose.
Contact us now to learn more or schedule your Risk-Based Cost Reduction or Cybersecurity ROI Workshop.
Stay up-to-date with the latest insights and blog posts from RiskLens.