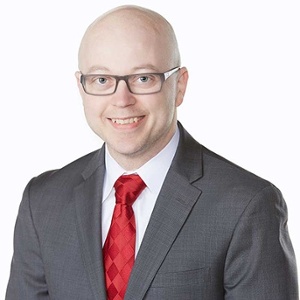 Dr. Jack Freund, co-author with Jack Jones of Measuring and Managing Information Risk: A FAIR Approach, is joining RiskLens as Professional Advisor at a pivotal time of rapid expansion.
Freund will advise on product roadmap, market development and strategic partnerships, based on his long history as a leading practitioner of FAIR (Factor Analysis of Information Risk), the model that powers the RiskLens application.
Freund is Director, Cyber Risk, at TIAA, the financial services organization where he introduced FAIR in 2012. And he's a longtime educator and speaker on FAIR – he was recently awarded the 2018 ISACA Lainhart Award for his work on the CRISC certification program where he (along with Jack Jones) incorporated FAIR taxonomy and vocabulary.
He calls the adoption of FAIR and risk quantification driving RiskLens success "nothing less than astonishing. In my professional life, I've worked to convince firms this is the right way to go. Now we have implicit endorsement from a lot of regulatory standards, we have integration with the RSA platform, one of the leaders in the GRC industry, we have buy in from major companies. There's never been a better time to get on board with FAIR."
Freund says he's excited to work on "taking RiskLens into the future, in particular setting roots in day to day security management and growing into a soup to nuts risk management platform. For instance, RiskLens has the ability to aid decision making in routine database security management – knowing which one of your applications is high risk – and as you go from apps to business processes to product lines to lines of business to overall firm risk, there's a role for RiskLens in each of those levels of decision-making."
Catch Freund's talk at the upcoming RSA conference, when he'll discuss his work at TIAA: Implementing a Quantitative Cyber-Risk Framework: A FinSrv Case Study, April 18, 8:00 AM PT.
Stay up-to-date with the latest insights and blog posts from RiskLens.