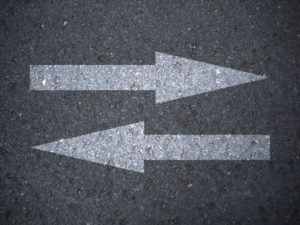 Users of the RSA Archer Risk Register can now seamlessly connect to the latest generation of the RiskLens platform to conduct quantitative cyber risk analysis, populating quantified results automatically in their Risk Register, which in turn allows building reports and dashboards based on the financial impact of risk. This capability is critical to making informed discussions about risks in your Risk Register.
This new integration between the leading platform for quantitative cyber risk management and a leader in integrated risk management (IRM), will give Archer Risk Register users continuously quantified assessments of the risks in their Risk Register.
With the capabilities of the RiskLens platform to analyze risk in financial terms, based on the FAIR model (Factor Analysis of Information Risk), analysts will:
Run ad hoc, deep-dive analyses for new entries to the

Risk Register

to understand, for instance, risk and controls implications of introducing an application
Take a risk-based approach to emerging-threat analysis
Methodically work through all Risk

Register

entries for a GRC "spring cleaning", potentially eliminating entries based on financial impact measured against risk appetite levels
Identify top risks for the organization to meet audit or regulatory requirements or board of directors' inquiries
Prioritize by risk exposure among a large volume of policy exception request reviews
How to Get the RiskLens-RSA Archer Integration
The integration is available at no cost. To obtain the application and learn more, open the RSA product page titled "RiskLens Integration". On that page, you will find a variety of useful information, along with links to download the installation package and the implementation guide. Those links are found in the "For More Information" section (as shown in the image below). Please note that in this document, the correct version of the application has been outlined in red so that you may confidently select the correct one.

Questions?
If you encounter a question relating to the integration, please contact your RSA Account Manager for assistance.
If you would like to learn about leveraging quantitative risk management from a business perspective with RiskLens and how RSA Archer can help you harness that power, please contact the RiskLens sales team.
Stay up-to-date with the latest insights and blog posts from RiskLens.