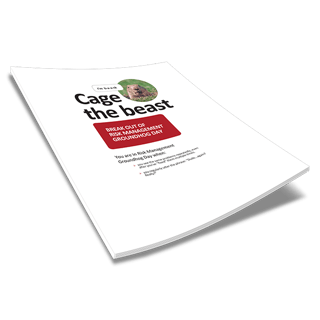 As a risk manager, you see the same problems repeatedly, even after you've "fixed" them multiple times. You regularly utter the phrase: "Dude...again? Really?"
Does this sound like your dilemma?
Download your copy of Break Out of Risk Management Groundhog Day – to learn:
How to ask the right questions to lead you to the root cause of a problem
Whether or not your organziation must reform and implement policies to protect itself
Whether or not executive management and InfoSec management understand levels of risk
Fill out the form on the right to download your free copy now.