120 Minutes on Cyber Risk
A National Conversation
Washington, D.C.
Join Jack Jones, creator of the Factor Analysis of Information Risk (FAIR) model, Co-Founder and Chief Risk Scientist of RiskLens, along with cybersecurity thought leaders as they present on how quantified cyber risk management programs are completely reshaping enterprise and government security operations. Whether your concerns are risk mitigation, systems modernization or risk disclosure, you'll learn how cyber risk quantification can bring the benefits of financial analysis to your risk program.
The Business of Cyber Risk: Quantifying and Managing Risk in Financial Terms
At this networking lunch, our speakers will share insight on how to:
Meet executive demands for a financial view into potential losses from cyber events
Shape strategic investments in cybersecurity around the issues that matter most to the organization
Drive better tactical resource prioritization by responding to issues that represent the biggest threat (in financial terms) to the organization
Address growing regulatory demands for a financial view into cyber risk
Topic: The Business of Cyber Risk: Quantifying and Managing Risk in Financial Terms
Date: Tuesday, April 9, 2019
Time: 11:30 AM - 1:30 PM
Location: White Room at Fig & Olive, 934 Palmer Alley NW, Washington, DC 20001

Speakers*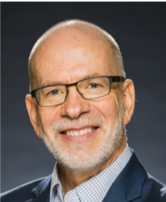 Jack Jones, Co-Founder & Chief Risk Scientist at RiskLens
Jack is the foremost authority in the field of information risk management. As the Chairman of the FAIR Institute and co-founder andChief Risk Scientist at RiskLens, he continues to lead the way in developing effective and pragmatic ways to manage and quantify information risk.
As a three times Chief Information Security Officer (CISO) with forward-thinking financial institutions such as Nationwide Insurance, Huntington Bank and CBC Innovis, he received numerous recognitions for his work, including: the ISSA Excellence in the Field of Security Practices award in 2006; a finalist award for the Information Security Executive of the Year, Central US in 2007; and the CSO Compass Award in 2012, for advancing risk management within the profession.
Prior to that, his career included assignments in the military, government intelligence, consulting, as well as the financial and insurance industries. Jack is the author of FAIR, the only standard quantitative model for cybersecurity and operational risk. A sought-after thought leader, he recently published the award-winning book 'Measuring and Managing Information Risk: A FAIR Approach' and is a regular speaker at industry conferences.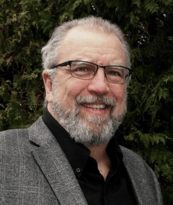 Mike Radigan, Director, OT Strategy at Capgemini Cyber, Inc.
Mike Radigan is passionate about the business of security, the mission of security and the advancement of the cyber risk management profession. Throughout Mike's 20-year career in the cyber security industry, he has focused his professional development efforts on defining and communicating the value cyber security delivers to the business.
His subject matter expertise in expressing cyber risk in financial or "business terms" provides a unique and highly valued perspective to decision makers. Mike is a pioneer of FAIR based risk assessments and cyber risk quantification within Industrial Control System (ICS) cyber security where he was the first in the industry to take the podium on this topic at the prestigious Digital Bond S4x16 conference. He is a frequent speaker at industry events delivering "Demystifying ICS Cyber Risk" to bring more clarity to decision makers responsible for protecting critical infrastructure.
As Director of OT Strategy for Capgemini, Mike is leading the development of a Strategic Risk Quantification consulting practice within the broader context of information risk management. Mike came to Capgemini from ABB Power Generation where he held the role of Senior Advisor of Cyber Risk Management providing customers guidance on managing the cyber and compliance risk posed to their plant operations.
Mike holds a Bachelor of Science in Electrical Engineering from The Ohio State University, is Past President of The Information Systems Security Association Central Ohio Chapter and continues to promote professional development opportunities for cyber security professionals as Executive Director of Business of Security.
*A Chief Risk Officer from a prominent federal entity will also participate to discuss key issues facing the public sector.

Register Today!
Fig and Olive
934 Palmer Alley NW,
Washington, D.C. 20001
*120 Minutes on Cyber Risk is a regional lunch series geared towards individuals serving in a CISO or other high-level IT executive position. RiskLens reserves the right to review each registration and, at its own discretion, modify or cancel any registration deemed unsuitable for this event.