The RiskLens FAIR Enterprise Model™
Through years of research and development, RiskLens purpose-built a Software as a Service platform around FAIR™. As technical advisors to the FAIR Institute, authors of FAIR, RiskLens was able to extend FAIR and develop the RIskLens FAIR Enterprise Model (RF-EM).
Watch the RF-EM Webinar
Scaling to the Enterprise
RF-EM sets the industry standard for reliably converting the value of the FAIR standard into an enterprise-ready, cybersecurity decision support capability.
RF-EM
™

is built on the following four components:
Based on FAIR as its foundational risk analysis model.
Leverages the RiskLens platform that delivers enterprise-grade risk modeling and analysis, data management, guided workflows and reporting.
Provides a proven playbook to build a quantitative risk management program.
Defines outcome based solutions that are tailored to risk management maturity levels.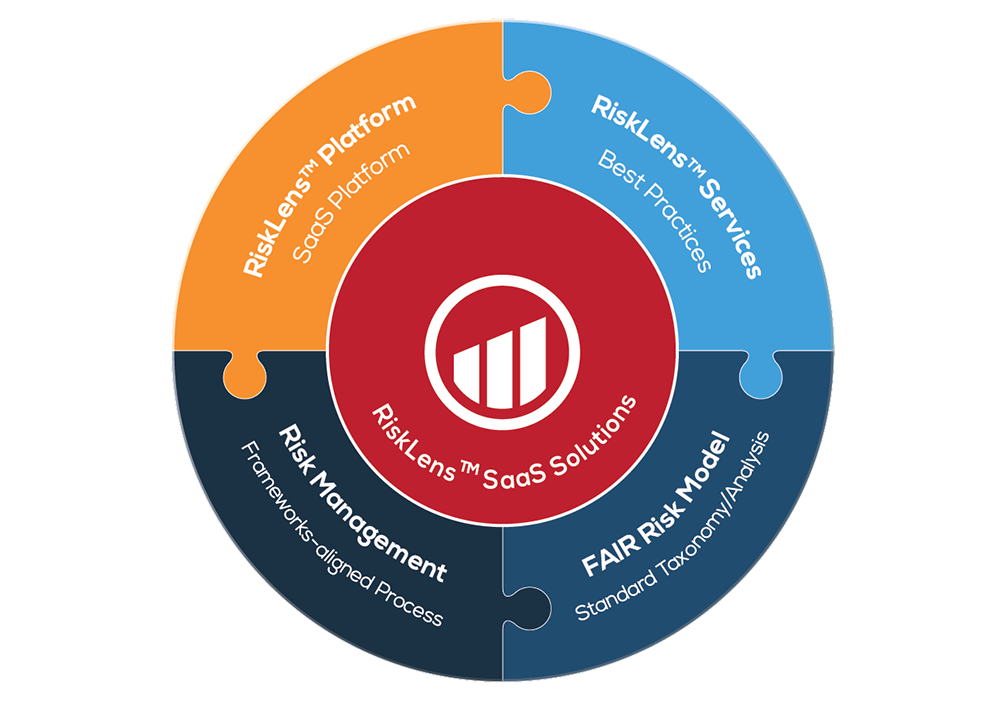 RiskLens FAIR Enterprise Model Benefits
RF-EM provides a flexible documented, consistent and proven approach to building quantitative risk management programs.
Flexible Controls
Flexible and adaptable to organizations' unique situations. Teams can add, subtract or refine protected assets, threats and controls.
Innovative Performance
Ability to quickly tap into and adopt best practices learned over the years of working with the Global 2000.
Extensive Value
Just as FAIR™ is an open standard, RF-EM™ is being adopted by leading professional service organizations, and is the standard approach to implementing FAIR™.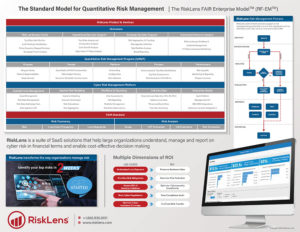 Download a RiskLens FAIR Enterprise Model™ Guide
Use this visual aide to guide your thinking and assist in discussions as your organization starts talking more about FAIR adoption.
Download the Guide