Translate Risk into the Economic Language of Business
CISOs are now expected to act as business executives and to become true risk managers that know how to prioritize and rightsize their security initiatives based on business impact.
Communicate Cyber Risk in the Economic Language of Business
Translate the impact of threats and vulnerabilities onto the bottom line, in financial terms - a language that the business and the board understand and use to make decisions.
Prioritize Security Projects Based on Business Impact
Align yourself to business goals and prioritize your time and your scarce resources around the controls that are most effective in reducing risk.
Justify the Value of Your Cybersecurity Investments
Demonstrate the return on investment of your cyber initiatives, justify purchase requests and rightsize your budget according to the organizations' risk objectives.
Gain Complete Visibility into Cyber Risk and the Value of Your Programs
RiskLens' unmatched capabilities allow you to quickly identify and prioritize your top risks, understand how risk evolves over time based on the effectiveness of your cybersecurity program or based on the emergence of new threats, and how it is trending against risk appetite goals.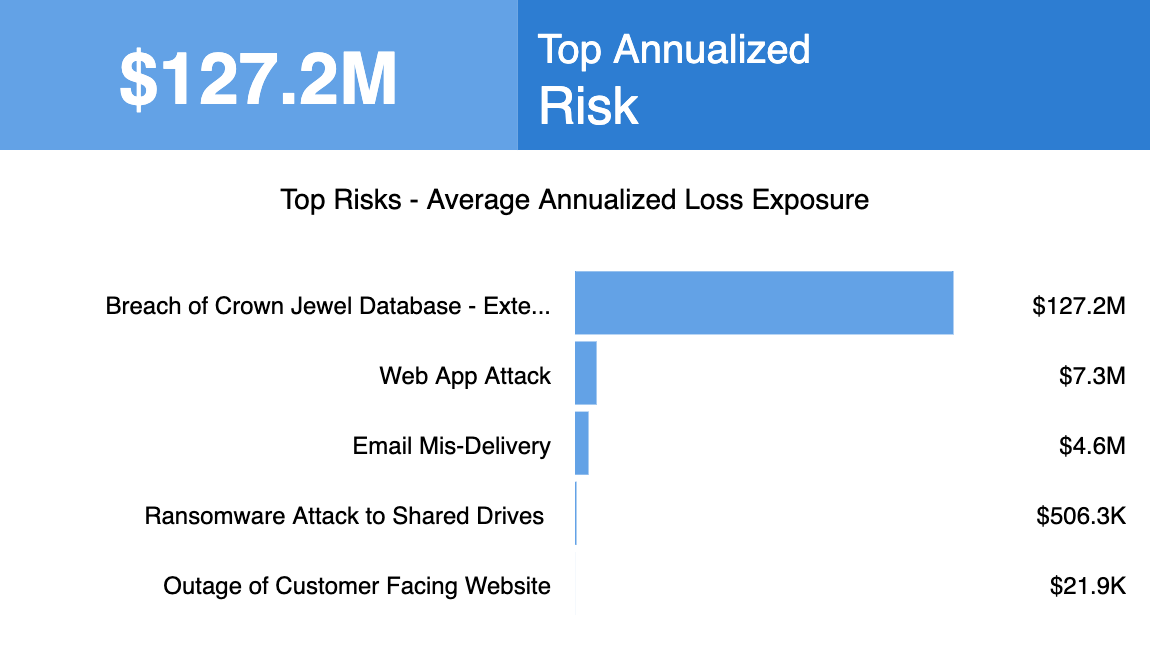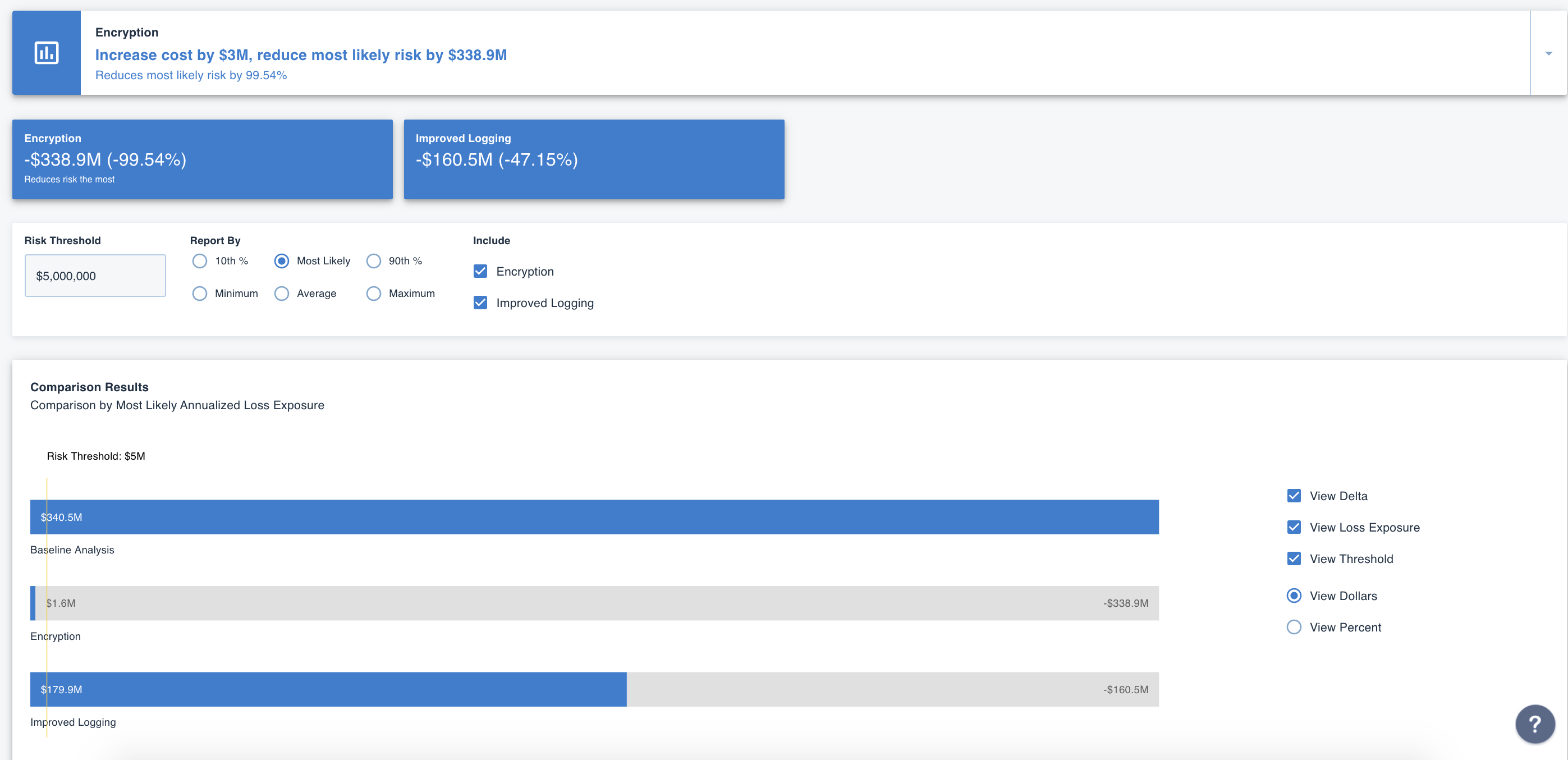 Assess the Effectiveness of Your Initiatives
Drive better security operations by focusing on the issues that matter most to the bottom line. RiskLens allows you to understand which areas of risk could cause the most financial damage to the firm and conduct powerful cost-benefit analyses, where you can compare the ROI of your cybersecurity investments for reducing risk.
Justify Your Cybersecurity Spending
Gain visibility into your organizations' current cyber loss exposure and show what it would take to reduce risk to an acceptable level. Provide the business and the board with alternative investment strategies and decide together which strategy meets desired risk goals.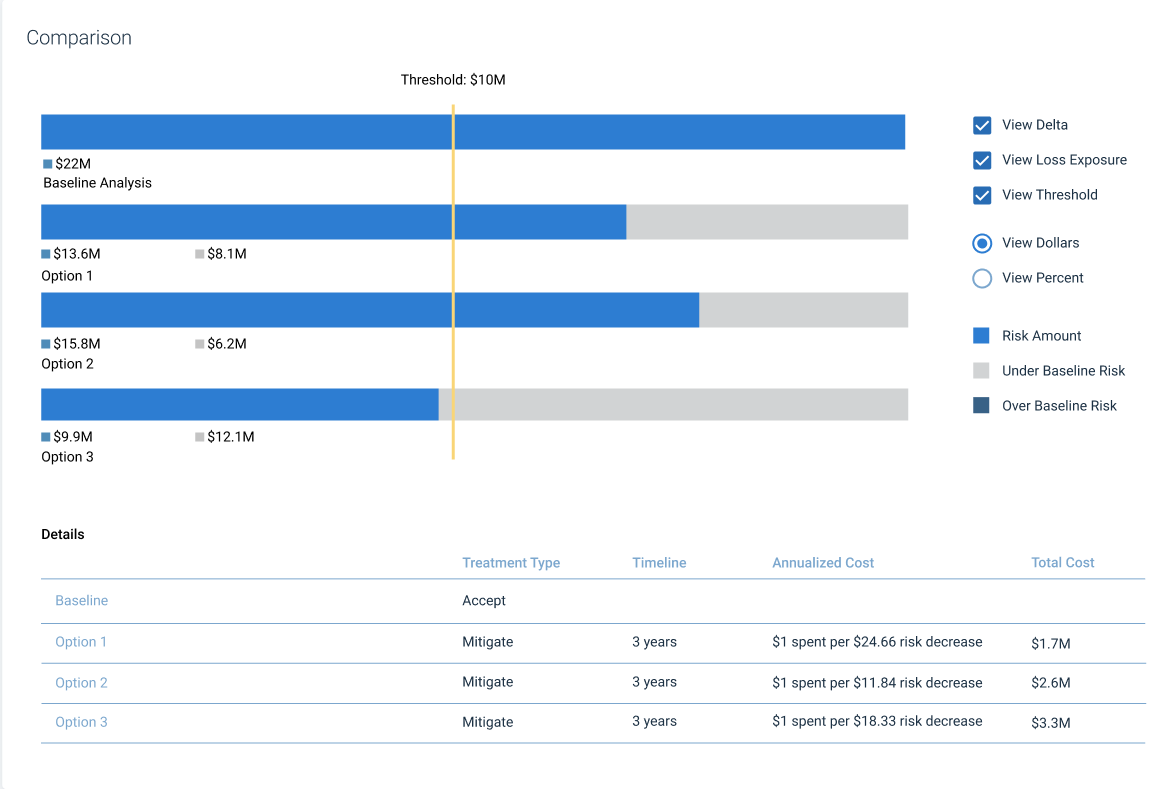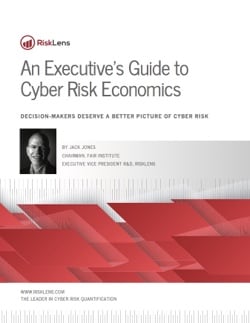 An Executive's Guide to Cyber Risk Economics
Three time CISO and creator of the FAIR™ model which makes cyber risk quantification a reality, Jack Jones provides a high-level introduction to managing cyber risk from the business perspective. You'll learn how the FAIR™ model powers cost-effective analysis for security initiatives on par with other forms of Enterprise Risk Management.
Download the Guide