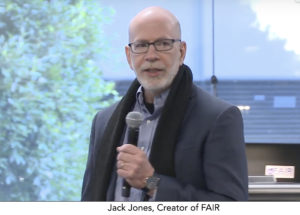 The 2020 FAIR Conference (FAIRCON2020), the premiere, global, quantitative risk management conference, goes online October 6-7, with keynote addresses, panel discussions and case study sessions featuring the thought leaders and expert practitioners of Factor Analysis of Information Risk (FAIR™), the model and the movement that's making cyber and technology risk management truly relevant to business decision-making.
Attendance at this virtual conference is free with a membership in the FAIR Institute ( also free to risk, security, IT and business management professionals) or at a nominal charge for non-members. Join the FAIR Institute and register for the conference now.
RiskLens, the technical advisor to the FAIR Institute, is among the sponsors of the conference—come visit us in the virtual Exhibitor Space to see our capabilities and solutions in action and chat about your risk management needs.
On the Agenda
The agenda this year is the most extensive yet, with tracks for beginner and advanced FAIR users and sector-specific tracks for healthcare, government, financial services and technology organizations. Speakers include CISOs and other experts from Daimler, E*TRADE, SAP, Gartner, DoorDash, Fannie Mae, and more. View the agenda now.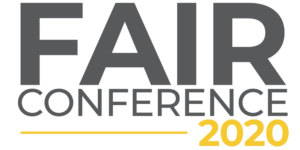 A few of the diverse sessions:
Kristi Littman, Chief, Cyber Unit, Division of Enforcement, U.S. Securities and Exchange Commission (SEC), on what the SEC expects for cyber risk disclosure
Applying FAIR to Become More Business-Centric during COVID, with Omar Khawaja, CISO, Highmark Health
Douglas Hubbard, Author, How to Measure Anything in Cybersecurity Risk, on The Team as a Measurement Instrument.
How FAIR Analyses Support Decision-Making at Netflix, with Tony Martin-Vegue, Sr. Information Security, Risk Engineer, Netflix
The information security leaders from NASA and Dept. of Energy discuss how they are building FAIR programs at government agencies
And you'll hear from FAIR creator Jack Jones, Phil Venables, former CISO at Goldman Sachs, Deutsche Bank and Standard Chartered Bank, and Michele Wucker, author of The Gray Rhino: How to Recognize and Act on the Obvious Dangers We Ignore.
You can join the conversation, as well, to ask questions of the speakers and communicate with other attendees via the conference's online platform.
Training Opportunities
In conjunction with the conference, RiskLens is offering FAIR training by the instructors of the RiskLens Academy, both online only and hybrid online + live office hours. The three courses are
FAIR Analysis Fundamentals

– we're launching for the conference a fully revised and updated version of this introductory course, with a new course guide and video content.
FAIR Analyst Learning Path, for practitioners beyond beginner
FAIR Analyst Fundamentals for Government, with particular emphasis on meeting federal standards and frameworks
Visit the FAIRCON training page for the details.
Stay up-to-date with the latest insights and blog posts from RiskLens.