RiskLens Hires Industry Veterans, Expands in European and Federal Markets, Launches New Services to Meet Growing Demand for Cyber Risk Quantification
Before the COVID-19 era, the movement to cyber risk quantification was already running high. Two recent data points: RiskLens named in Gartner's IRM Competitive Landscape report – and the RSA Conference hosting two half-day training sessions on the FAIR™ (Factor Analysis of Information Risk) model for quantitative analysis.
We responded with the introduction of the RiskLens-FAIR Enterprise Model (RF-EM)™, a set of best practices, services and software for establishing financially based cyber risk management at enterprise scale in any large organization, based on FAIR, the international standard for cyber risk quantification.
Now, in this new era of tightened budgets, disrupted operations, and work-from-home workforces, organizations are moving even faster toward fiscal discipline for cyber risk management – and RiskLens is responding with introducing new capabilities, expanding into new markets and adding new executive leadership to better serve our clients.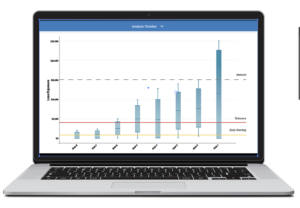 New Capabilities
We're adding solutions that bring to bear the power of the RiskLens platform and the knowledge of our Professional Services team, the most experienced in the world at implementing quantitative risk management programs. (Look for more solutions coming in the months ahead.)
Rapid Risk Assessment
This new solution empowers organizations to quickly identify, analyze and prioritize their top risks, enabling them to immediately surface them to leadership for awareness, understanding, and action.
Work from Home Risk Assessment
RiskLens is offering a half-day risk assessment, using the RiskLens SaaS platform and guided by Professional Services team members, resulting in a management-level report showing your organization's exposure in financial terms to risks generated by a work-from-home workforce. For a limited time, this service is offered at no charge.
Phishing Wave Risk Assessment
Cyber criminals are capitalizing on the COVID-19 crisis to launch a wave of phishing attacks. RiskLens has also launched a quick, half-day assessment of the increased risk exposure from phishing, as well as the effectiveness of controls, reported in non-technical, bottom-line terms.
Contact Us to Learn More about Our New Solutions .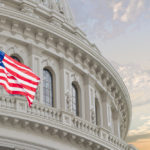 New Markets
RiskLens is advancing into new sales territories, including the US Federal Government and European markets. We now have two experienced sales professionals in place:
Ted Stettinius leads sales efforts in the Federal space. Ted brings a strong background as leader of federal sales at Rackspace. Federal agencies are under direction to optimize their cybersecurity operations following the National Institute of Standards and Technology's Cybersecurity Framework (NIST CSF) – FAIR is the referenced standard for risk quantification in the Framework.
Jamie Douglas, Sales Director for Europe, Middle East and Africa, based in London, comes to us from IBM Security where he led sales efforts in Northern Europe and the UK. With European companies under the same pressures as US firms, demand for quantification services has grown apace in Europe.
New Leadership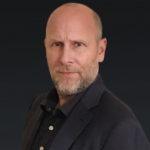 To address the increasing scope and sophistication of the market, RiskLens added two key executive roles:
Raymond Patterson as Chief Customer Officer. Ray brings over 20 years of high growth executive leadership experience having been a part of the executive teams at ArcSight (IPO and acquisition by HP) and Verodin (acquisition by FireEye). Ray is focused on driving customer value, prescribing best practices and paths for customers to realize the full power of the RiskLens platform and services.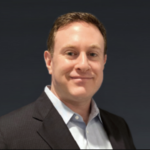 Jeremiah Gibber as Chief Marketing Officer. Jeremiah established and led marketing globally for IBM Blockchain and led IBM's product marketing and marketing strategy teams in Japan. There's a strong education component to what we do – introducing cyber risk quantification to an organization is often as much about change management as risk management, and Jeremiah will help us build and define the market for our leading-edge offering.
Contact Us – Let's Talk About Your Cyber Risk in Business Terms
Stay up-to-date with the latest insights and blog posts from RiskLens.