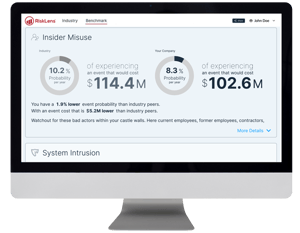 Earlier this year, we introduced My Cyber Risk Benchmark™, an easy-to-use tool to quantify cyber risk in the financial terms that business understands, customizable by industry, organization size and other parameters, for a quick look at any company's probable loss exposure from ransomware, web application attack or other common risk categories. We made limited use available on a free trial.
Now, we've got a great, new offer: Share a social link to My Cyber Risk Benchmark, earn discounts on the subscription fee – down to zero.
Here's how the offer works:
Sign up for the free version of My Cyber Risk Benchmark.
Share on LinkedIn, Twitter, or email – you'll see the sharing icons to click at the top right of your screen when you're using Benchmark.
Automatically earn a 10% discount on your subscription fee for the first time you share on LinkedIn or Twitter
Earn an additional 10% discount for every user who signs up using one of your links, limit of two attributed sign-up discounts from new users in your own organization.
Discounts are cumulative and can add up to a free subscription when you become a subscriber.
The discount code will be provided by email. The discount amount will be automatically updated to reflect the total cumulative discount earned. The user gets a new discount code each time one is earned, each with a higher percentage off, and uses the highest coupon when paying for the subscription.
About My Cyber Risk Benchmark
Designed to start you and your organization on a journey to quantitative cyber risk management without launching a full program
Shows how your organization stacks up against the norms in your industry for loss exposure by risk categories
Through an integration with SecurityScorecard, rates your security posture and demonstrates how improving posture can reduce loss exposure
Guides decision-making on security resource allocation by showing the likelihood of different types of cyber attack in a year
Provides a detailed look at probable loss amounts from, for instance, incident management, lost revenue or fines and judgments.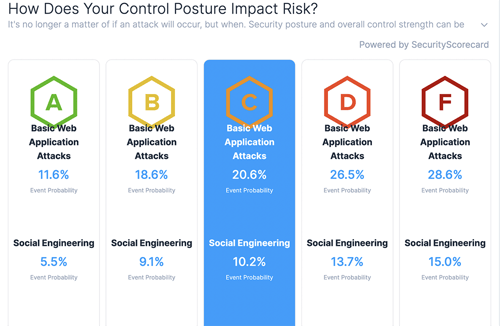 SecurityScorecard integration with My Cyber Risk Benchmark
See a video demo of the My Cyber Risk Benchmark tool – Self-service quantitative risk reporting.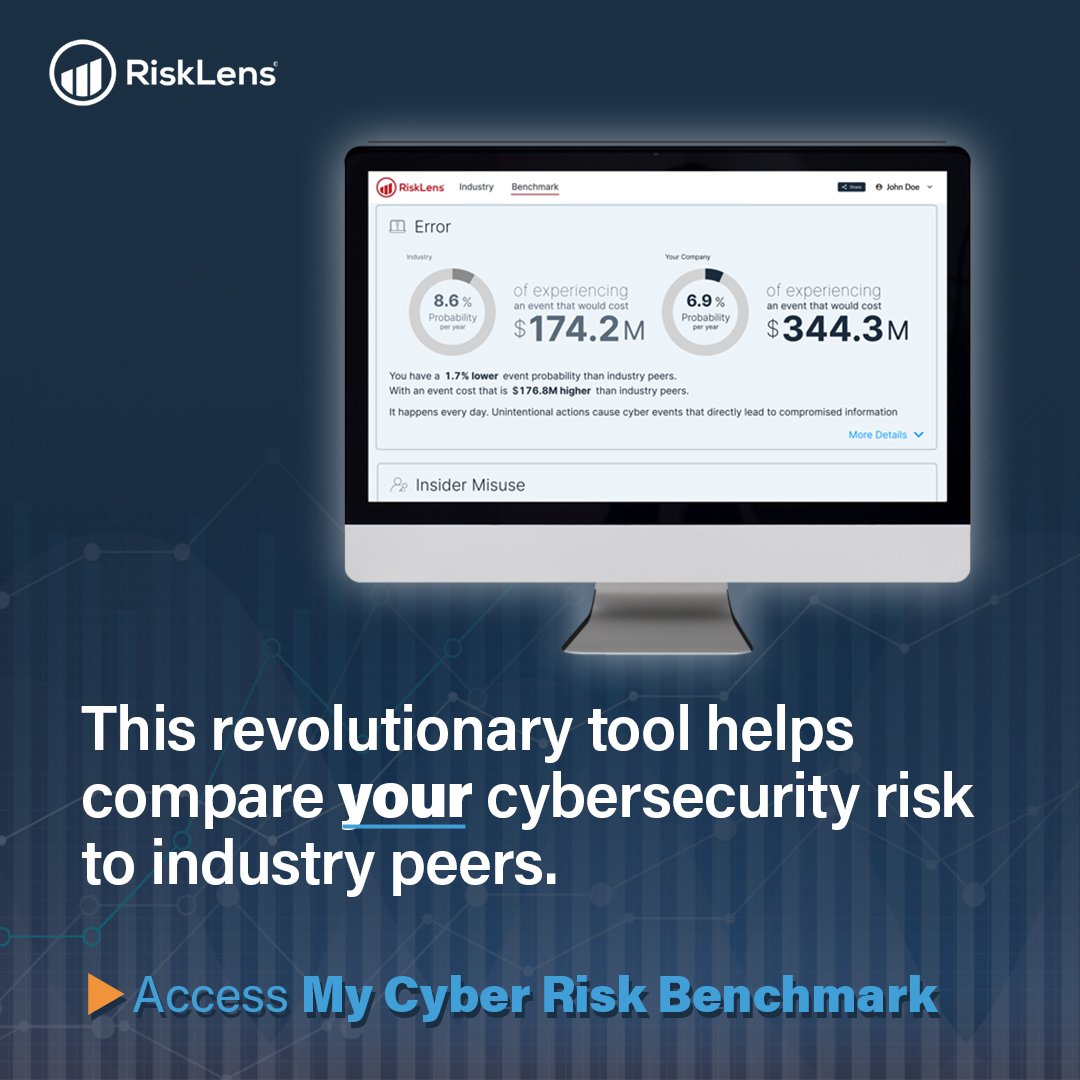 Stay up-to-date with the latest insights and blog posts from RiskLens.