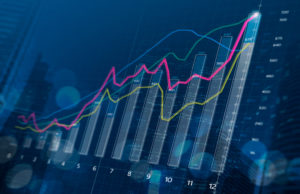 The RiskLens Customer Success team works with our clients year-round to learn about their goals and to help them achieve success. When I think about our most successful clients, four attributes come to mind that have contributed to the productivity and strength of clients' quantitative risk management programs (QRMP).
CISOs and RiskLens Program champions, consider these action items for your New Year's resolutions list to help drive your success in 2021 and beyond.
---
Leanne Scott is a RiskLens Customer Success Executive
---
1. Executive Charters
Executive charters are written by the senior executive sponsor (usually the CISO) and serve as a communications tool between the customer and RiskLens to ensure that progress is being made in line with expectations. (Read more about RiskLens charters.)
Without a charter, a gap can be created between what the analyst team is doing and what the executive sponsor wants done. For example, during a Value Assessment meeting (more about this next), the RiskLens team learned that the executive sponsor was not happy with the QRMP team's direction. The team was focused on higher level, project prioritization work, and the sponsor was looking for more tactical level analyses to drive day-to-day decisions. With this information, the client and RiskLens teams regrouped and started working towards the inaugural charter.
New Year's Resolution: Review your charter with your Customer Success Manager (CSM) to keep it in alignment with the value you want to get from RiskLens over the next 6-12 months. If it doesn't, re-write it. Your CSM will ensure your team and RiskLens are together moving in the right direction.
2. Value Assessment Meetings
Value Assessment meetings are client opportunities to tell RiskLens executives and the CSM how the RiskLens platform is adding value or where improvement is needed. We ask for an open and honest conversation about the following:
How are you getting value from the RiskLens platform?
How is RiskLens performing against the your charter and how will the charter change over the next 6-12 months?
What use cases are working and how can RiskLens improve the platform to make these use cases more valuable?
What is preventing you from achieving their charter and/or their aspirational use cases?
Value Assessment meetings give crucial feedback to both RiskLens' Customer Success and Product organizations on how the client feels they and the RiskLens team are working together, and how well the RiskLens product roadmap is aligned to their needs and goals.
New Year's Resolution: We know you're busy and carving out 45-60 minutes is difficult. The next time you see a request for a Value Assessment meeting (held biannually), please accept the meeting and let us know your thoughts and needs. RiskLens takes these meetings very seriously and we appreciate your participation and candor.
3. Customer Success Managers, Your Trusted Partners for Success
Our mission is to ensure our customers' success with the RiskLens platform (including getting you the support you need from our Help Desk and consulting services). As we learn about your goals through the charter, we communicate and align internal RiskLens teams so we can help educate and work you on your specific needs. We also look out for blogs, webinars, RiskLens product programs and other resources that are relevant to your objectives.
For example, a few months ago, RiskLens opened up the opportunity to beta test our comparative analysis functionality. Not only did our clients get an early view into functionality on the release schedule, they also helped decide product direction.
New Year's Resolution: Stay in contact with your CSM. They are the key component in keeping your team and the RiskLens team aligned, and in helping you progress and expand your program as you desire.
4. Quantitative Cyber Risk Program Momentum
Cyber risk management is a dynamic domain; staff turnover happens regularly, and a quantitative risk management program could lose momentum with the departure of an analyst or CISO. RiskLens customers have successfully adapted to change by working to educate and expand the cyber risk quantification program beyond Information Security. With buy-in from the wider business, internal expertise requirements expand and the QRMP remains productive through resource changes.
New Year's Resolution: Celebrate your wins! The best aspect of quantifying cyber risk is that no one can deny the resulting understanding of loss exposure in financial terms is better than ""high"" or ""red"". Start small, use quantification to support decisions, and then roadshow your new capabilities. The word will spread, and you will find interest and support in business areas that enable you to inform more decisions and further showcase the value of cyber risk quantification. As interest expands, your team grows, and your organization will continue to enjoy the benefits of cyber risk quantification."
Stay up-to-date with the latest insights and blog posts from RiskLens.