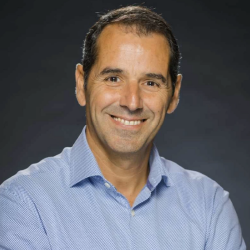 We are all living through an unprecedented crisis brought on by the coronavirus (COVID-19) that will gravely challenge our society and each of our individual organizations. At this time, I wanted to reach out to you on how we are responding to this situation at RiskLens.
First, our sympathies are with those who have been most affected by the pandemic—those who are ill or are caring for ill family members, the businesses that have closed, the selfless medical professionals and first responders – we wish all good health, safety and a speedy return to normalcy.
Secondly, at RiskLens, we are focused on the health and protection of our people and their families, our clients and partners and the communities in which we all live. By policy, all our team members worldwide have been working at home since last week.
Thirdly, I want to assure you that RiskLens remains absolutely focused on customer service and your success:
As a digital-first company, we have long been committed to a flexible workplace, and have the technological, cultural, and operational infrastructure for the organization to continue work seamlessly, on a virtual basis. Please do not hesitate to reach out to us for any needs.
Our Infrastructure team has taken precautions to ensure that the availability of the RiskLens platform and services are not affected by the outbreak.
Our Professional Services team is already deeply experienced with remote coaching of clients via digital engagements.
Our extensive FAIR™ training program through the RiskLens Academy is already a fully digital and video offering.
We are confident that we will be able to deliver the same levels of value and support for you during this extraordinary period.
During this time, when so many organizations have employees working from home, your loss exposure from cyber risk is likely to increase. We would like to help. We are now offering to conduct for the next 30 days – at no charge – a risk assessment of your work from home (WFH) policy, measuring the effectiveness of certain controls in reducing the associated risk to help you answer questions on how to best address these situations.
In addition, we welcome you reaching out to us at any time, without charge or obligation, to take advantage of our expertise in the domain of cyber risk, ROI and cost-benefit analyses to help you navigate this challenging time.
We deeply appreciate that you have entrusted a vital element of your risk management to us. Please know that we are committed to partnering with you now and in the days and years ahead.
Thank you.
Nick Sanna CEO
Stay up-to-date with the latest insights and blog posts from RiskLens.