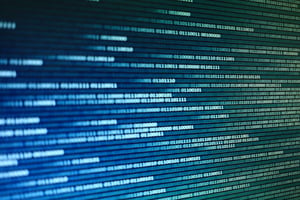 Over the last year, RiskLens has been busy working on API capabilities for the RiskLens platform – it's another facet of our mission to make quantitative risk management with FAIR™ faster and easier. Today I'd like to share with you an important milestone.
The RiskLens Data Export API enables you to bring RiskLens cybersecurity results anywhere you need to show risk in economic terms. This makes a risk manager's job easier by taking the results to where their stakeholders are used to viewing risk reporting.
---
Bryan Smith is Senior Director of Technology Research for RiskLens
---
The Data Export API supports integration with executive dashboards, company-wide and line-of-business reporting, or any system of record you desire such as a GRC. Custom reporting products like Tableau can connect to this API to build risk reporting pivots based on FAIR quantified results from RiskLens.
These new API endpoints are already being used in popular GRC's such as RSA Archer, ServiceNow, and LogicGate, with more on the way.
Built to keep you up to date
Our desire is to make it easier for risk managers to stay up to date on their organization's current risk trends. One of the key features of the Data Export API is its subscription system. This allows your reporting to stay up to date with your latest risk landscape changes. The subscription system allows third party applications to subscribe to risks. As your risk landscape changes, those risks are automatically updated in RiskLens and the results are made available via subscription to your third-party reporting at any frequency you choose.

Custom Top Risk Report Made in AirTable with the RiskLens Data Export API
This system enables you to build custom reporting, such as interactive top risk reports, that stay up to date. This makes RiskLens infinitely adaptable to your unique risk reporting needs.
Example Custom Reporting Capabilities
Top Risk Report
Risk Themes Dashboard
Drill Down Risk Reporting
GRC Integration
Aggregate Line-of-Business Risk Reporting
Custom Risk Graphing and Charting
And more to come…
The Data Export API is only the beginning of what we are bringing this year to our suite of API endpoints. We're excited to see what our customers create with these new endpoints - if you have suggestions for how we can make them better, we'd love to talk with you.
More from Our Blog:
RiskLens and ServiceNow GRC Integration Now Available, One Click Away
Stay up-to-date with the latest insights and blog posts from RiskLens.