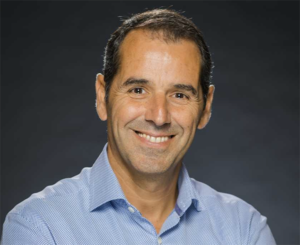 In a new article, Business Insider includes RiskLens CEO Nick Sanna among 50 CEOs, investors and hackers who led the cybersecurity industry through 2020, "an unprecedented and tumultuous year" and "what may have been its most important year ever." Nick is in the company of Chris Krebs, recently ousted head of CISA, Bret Arsenault, CISO of Microsoft, and cyber security thought leaders from Andreessen Horowitz, Splunk, Oracle, CrowdStrike and more.
The prestigious publication highlighted the announcement in September that IBM would offer the RiskLens platform and the FAIR™ standard for cyber risk analysis as IBM Security Risk Quantification Services. Business Insider said that IBM was positioning itself for a post-pandemic rush of M&A.
Business Insider writes that the RiskLens platform is "particularly useful around mergers and acquisitions, including mega-deals like the sale of TikTok. Sanna said his company's analysis would have no problem scaling up to assess even the largest data security deals. 'That's what the platform is meant to do,' he said, capture the 'wider context and see to what degree security measures are in place.'"
RiskLens clients use the platform for cyber risk assessments that go well beyond M&A, to include assessments and prioritization of audit findings, security policy exception requests, emerging threats and justification of cybersecurity investments. RiskLens recently introduced new capabilities, Rapid Risk Assessment and Risk Treatment Analysis, to make cyber risk management based on financial analysis faster and easier than ever. In addition to IBM, RiskLens has significant partnerships with Protiviti and ServiceNow.
Read the Business Insider article (subscription required): Meet the 50 CEOs, investors, and hackers who helped lead the cybersecurity industry through an unprecedented and tumultuous year
Stay up-to-date with the latest insights and blog posts from RiskLens.