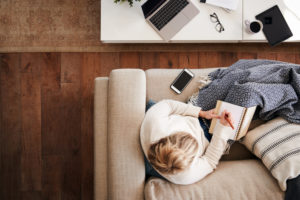 COVID-19 has forced a change in the workplace at a speed we've never seen – the conversion of millions of office workers into home workers in a matter of days. As IT teams hastily pulled old unpatched laptops out of closets to give to employees, and upgraded VPNs built to handle a few work-at-homers, cybersecurity teams were faced with an army of new challenges that had to be defended against outside the traditional perimeter.
And then the attackers swung into action. Google reported a 350% increase in phishing websites vs three-months ago, as COVID-19-themed emails flooded in with new, convincing scams to take advantage of the fear of the pandemic and the confusion and lack of controls brought on by home work.
RiskLens wants to help the IT, Security and Risk Management community better understand and survive this new environment.
We are offering for a limited time and at no cost, a half-day Work from Home Risk Assessment, showing your risk exposure in financial terms to help you quickly take action to adapt your security program in the most cost-effective ways.
We've already completed a number of these assessments, and here's how it goes:
Participants choose one risk theme to analyze, either VPN outage or phishing attack, whichever is of highest concern.
RiskLens Professional Services team members hold a 2-4 hour workshop via teleconference with relevant IT and Risk Management staff to gather data specific to the organization
Using the RiskLens platform, based on the FAIR™ model, the international standard for cyber and technology risk quantification, the RiskLens team generates an analysis showing how, where and how much loss exposure could occur, in dollar terms, from direct costs (such as incident response) and indirect costs (such as loss of revenue or productivity) – all tailored to the organization.
The day after the workshop, the RiskLens team holds a one-hour executive briefing to report on the findings in non-technical, business language that business decision-makers can understand and act on.
This offer is valid until May 15, 2020, and comes with no ongoing obligation other than a non-disclosure agreement.
Organizations that have tried our Work from Home Risk Assessment offer tell us that they've gained both actionable insights into their immediate cyber risk management issues – and, for those who were new to our offerings, a look at the power of the RiskLens platform and the FAIR model to support well-informed decision making through better understanding, measuring and analyzing cyber and technology risk.
Click here to learn more about the free RiskLens Work from Home Risk Assessment or Contact Us.
Stay up-to-date with the latest insights and blog posts from RiskLens.