"We want to get started with quantitative cyber risk management, but where do we begin? And how do we go about doing it in a way that's not cumbersome, shows some quick results, and works well with our ongoing cyber risk management program?"
Those are some of the common opening questions RiskLens fields and in this series of short videos, Sales Director Joe Vinck walks you through the steps of an approach our team has perfected as the leader in launching cyber risk quantification programs at corporate and government organizations.
We call it the 5 P's of Program Enablement: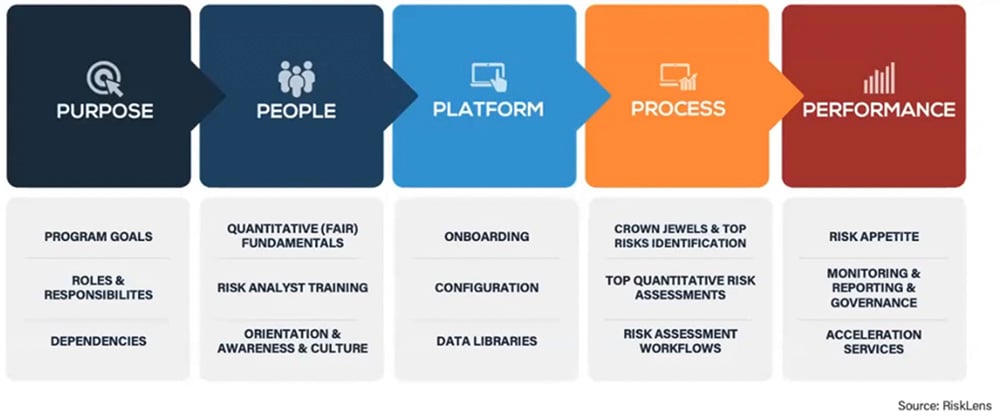 1. Purpose
"By setting a very clear purpose with defined milestones and objectives, you're setting yourself up for a lot more successful and more importantly valuable program that is directly tied to meaningful business outcomes for your organization," Joe says. In this video, he describes how he guided one client to identify and achieve five clear launch goals.
Watch the video: 5 P's - #1 Purpose
2. People
Make sure that staff "have the right level of education, awareness and orientation to manage the cultural change and organizational buy-in" to move to quantitative cyber risk analysis, Joe advises. In this video, learn how a client set up focused programs for the key stakeholder groups: risk analysts, subject matter experts, senior leadership, and board members.
Watch the video: 5 P's - #2 People
3. Platform
Onboarding the RiskLens Enterprise SaaS platform or engaging our RiskLens Pro managed service, our experienced professionals make sure you get the maximum relevancy from analyses on the most advanced quantitative cyber risk analytics platform. But one question we hear from clients is "What about the data?" Joe says. In this video, he explains how RiskLens combines out-of-the-box industry data with client data to run efficient quantitative risk management on an ongoing basis.
Watch the video: 5 P's – #3 Platform
---
Read our latest research in data science. Download the 2023 RiskLens Cybersecurity Risk Report
---
4. Process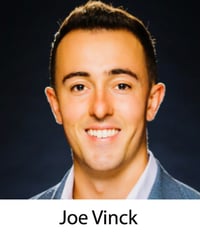 "We want to be working side by side with a customer to make an important decision to drive business value quickly," Joe says, "while also empowering you to do this for yourself on an ongoing basis." In this video, he tells the story of launching a program for a financial industry client, starting with an immediately impactful analysis that revealed that a planned security project was in fact not worth the $3 million investment when the probable risk reduction was quantified.
Watch the video: 5 P's - #4 Process
5. Performance
As Joe explains, a quantitative risk management program should meet short-term goals that deliver value quickly and long-term goals that move the organization forward. Watch this video to learn how RiskLens created a project plan for one client that cut across risk silos – cyber, enterprise and operational -- to "bring the same element of business value into other types of risk that were hugely important to the organization."
Watch the video: 5 P's - #5 Performance
---
RiskLens offers quantitative cyber risk management solutions built on the FAIR™ standard. Leverage RiskLens to understand your cyber risks in financial terms. Contact us to learn more.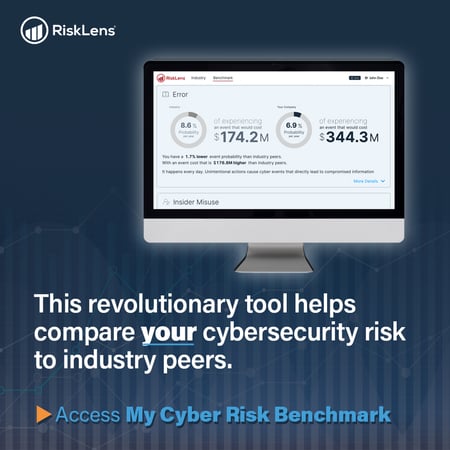 Stay up-to-date with the latest insights and blog posts from RiskLens.