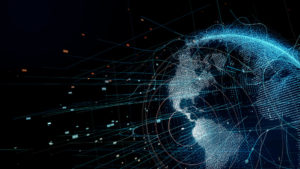 RiskLens CEO Nick Sanna and more experts on managing cyber risk from the business perspective will be on hand at our booth at the virtual Gartner Security & Risk Management Summit - Americas, Sept. 14-17. Find us at the conference Engagement Zone – and let's discuss how you can partner with RiskLens to better justify, prioritize and manage the cybersecurity investment decisions and risks that accompany digital growth and transformation.

At the Gartner summit, we'll be focusing on three major themes:
RiskLens Rapid Risk Assessment -- Cyber risk quantification made fast and easy. Cyber risk assessments should run at the speed of business decision-making. Boards, senior management, auditors and CISOs demand quick readouts and better understanding of their cyber security risk exposure: "What are our top risks for bottom-line impact?" Run risk analyses in minutes that present loss exposure in dollar values and produce flexible, customizable reporting that clearly prioritizes risks by probable impact. Learn more about Rapid Risk Assessment.
RiskLens Risk-Based Cost Reduction -- In an environment of significant cost cutting, CISOs need to know: "How can I spend less on cybersecurity while maintaining an acceptable level of risk?" Optimize, and when necessary, responsibly reduce cybersecurity budgets by identifying which options provide the largest cost reductions while minimizing the impact to risk exposure. Learn more about Cost Reduction.
RiskLens FAIR Enterprise Model ™ -- For years, visionary cybersecurity and risk leaders have been searching for a way to manage cyber risk from the business perspective. They've embraced the FAIR™ standard as the foundation of this evolution, but FAIR itself is not enough to build a program. The RiskLens FAIR Enterprise Model™ (RF-EM™) brings together FAIR, a purpose-build SaaS platform and suite of services to flexibly adopt FAIR, supporting companies at various levels of maturity and different types of business needs. The result is a documented, consistent and proven approach to building quantitative risk management programs.
Conference participants can book a one-on-one virtual meeting or chat live with RiskLens executives. The annual Gartner Security & Risk Management Summit is expected to draw 2500 participants to hear thought leaders from the leading research and advisory firm in the cyber space. Gartner has been pioneering integrated risk management (IRM), defined as "practices and processes supported by a risk-aware culture and enabling technologies that improve decision making and performance through an integrated view of how well an organization manages its unique set of risks." That's a direction that perfectly lines up with RiskLens solutions and capabilities – and Gartner, though it doesn't give endorsements, has repeatedly named RiskLens as a vendor in reports. See these blog posts:
RiskLens Named in Gartner "Competitive Landscape: Integrated Risk Management" (IRM) Report
Hype Cycle Reports by Gartner Cite RiskLens for 'Financial Data Risk Assessment'
Looking forward to seeing you virtually at the Gartner Security & Risk Management Summit...
Stay up-to-date with the latest insights and blog posts from RiskLens.