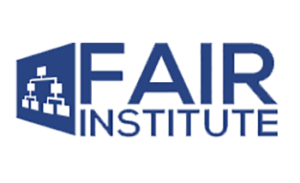 Educating yourself on better risk management practices through Factor Analysis of Information Risk (FAIR) is the key to building a business aligned risk management program for your organization.
Over 5,000 of your peers have joined the FAIR Institute, a rapidly growing, non-profit professional organization dedicated to advancing the discipline of measuring and managing information risk. The Institute was recently named One of the Most Important Industry Organizations of the Last 30 Years at the SC Media 30th Anniversary Awards Ceremony during the 2019 RSA Conference.
---
Luke Bader is Director, Memberships and Programs for the FAIR Institute
---
Networking Opportunities
Institute members come from some of the largest and most sophisticated companies around the world. Membership is comprised of:
Representation from 87 different countries
Nearly 30% of Fortune 1000 companies are represented in Institute membership
8 of the Fortune 10 organizations have members in the Institute
75% of the Fortune 50 are member organizations of the FAIR Institute
The FAIR Institute gives you access to these members, some of the smartest people in cyber and technology risk management, to hear their advice and ask them questions through networking experiences at many events throughout the year. Members also work on joint projects to benefit their organizations and the risk profession. For example, the Cyber Risk Management Workgroup recently published a handy Compilation of Risk Assessment Guidelines from Various Regulatory and Compliance Entities for members that also points out where FAIR-based risk quantification can be used to meet the requirements.
There are 17 Local Chapters, in the United States and internationally, that meet on a quarterly basis to discuss current topics and trends, hear from FAIR expert presenters, and share recent updates on best practices with one another.
Learning Opportunities
The annual FAIR Conference brings together leaders and game-changers in information and operational risk management to discuss and learn how to build quantitative risk management programs with FAIR. Join us at the DC Waterfront for FAIRCON19 in September at the Gaylord Convention Center at National Harbor. Tickets are available today.
---
Reserve your place at the 2019 FAIR Conference.
Watch videos of the presentations at the 2018 FAIR conference.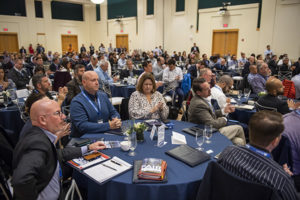 ---
The FAIR Institute also partners with Technical Advisor, RiskLens to bring FAIR Training to our members through online courses. FAIR educated individuals are then able to sit for the Open FAIR™ Certification Exam to secure FAIR Certification.
The multiple courses offered provide the conceptual foundation and practical experience necessary to competently perform FAIR analyses. Training courses are led by experienced practitioners and will improve participants' abilities to identify, measure, and communicate risk.
Resources, Updated Frequently
Subscribe to our blog for weekly updates on the best advice for running FAIR risk analyses or managing risk management programs based on FAIR. The Job Board connects employers with FAIR practitioners in the jobs market. With many more resources in our online member Resource Library (accessible to all members), the FAIR Institute is your one-stop shop for all things FAIR.
You can turn yourself into 21st Century Cyber Executive with FAIR and quantification. Watch the videos below to hear how FAIR has changed some members' ideas on how to measure and manage risk – and boosted their job satisfaction and career growth:
Meet 3 FAIR Institute Members from Raytheon, Allstate and Pacific Northwest Laboratory [Videos]
Meet more FAIR Institute members from McAfee, ADP, Fidelity Investments and many more organizations in our member interviews.
SUBSCRIBE TO THE BLOG
Stay up-to-date with the latest insights and blog posts from RiskLens.