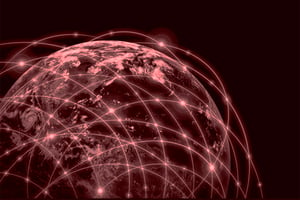 Judging by the collective page views of our blog posts on these topics, risk and security professionals in 2020 were looking to not just get through the challenge of pandemic disruption but use this moment to push the profession forward and increase their value as strategy advisers to their business partners. RiskLens made some major product innovations in the year to make quantitative risk analysis faster, easier and more business-friendly, and we're glad to see those efforts attracted a lot of attention as well.
Here are the top 5 topics of interest to the readers of the RiskLens blog in 2020:
#5 RiskLens Partners with IBM, ServiceNow and RSA Archer
RiskLens greatly expanded our ecosystem this year with three major new partners. Given their large client bases, it's not surprising that these were among the most-read blog posts of the year.
IBM Partners with RiskLens to Offer FAIR Cyber Risk Quantification to Its Global Client Base RiskLens and ServiceNow GRC Integration Now Available, One Click Away RiskLens Platform Now Integrated with RSA Archer Risk Register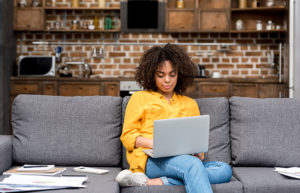 #4 Pandemic Re-prioritizes Security and Risk Management Programs

The sudden shift to working from home re-shaped the cyber risk landscape in a few weeks and accelerated digital transformation of business processes, at the same time that many corporate budgets had to be cut. These trends pushed to the fore the need to achieve ROI on security spending by taking a financial view of risk reduction.

Cyber Risk Analysis for Unpatched Endpoint Vulnerabilities and More Remote Work Security Challenges

Case Study: Reducing Cyber Risk from Employees Working at Home

Stay Productive: Our Team's Tips on Running Cyber Risk Analysis Projects from Home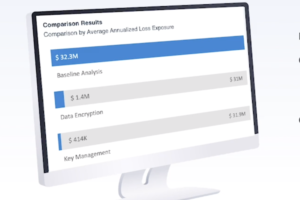 #3 RiskLens Innovations Make Cyber Risk Management Faster and Easier
RiskLens added significant new capabilities to its platform in Rapid Risk Assessment and Risk Treatment analysis, as well as the RiskLens FAIR Enterprise Model™ (RF-EM™), a proprietary model that sets the industry standard for reliably converting the value of the FAIR standard into an enterprise-ready, cybersecurity decision support capability. RiskLens also introduced the charter document, a highly useful template for defining and structuring a quantitative risk management program.
Announcing the RiskLens FAIR Enterprise Model™, Standardized Best Practices for Enterprise-wide Adoption of FAIR™
3 Steps to Prioritizing Control Investments with RiskLens Rapid Risk Assessment and Risk Treatment Analysis
How BCP's Digital Risk Officer Ensures Success of Bank Cyber Risk Management with a Charter Document
#2 Reporting and Communicating Cyber Risk Analysis to Decision Makers
A quantified, risk-based approach to security changes the conversation in organizations and, judging by this category, RiskLens blog readers are highly concerned about communicating risk analytics to decision-makers for maximum impact.
Case Study: Building a True Cyber Risk Dashboard Worth Taking to the Board
How to Describe to Your CEO the Benefits of RiskLens, FAIR and Cyber Risk Quantification in 3 Minutes
How to Help Your CFO Take Out Cost While Optimizing Your Cybersecurity Strategy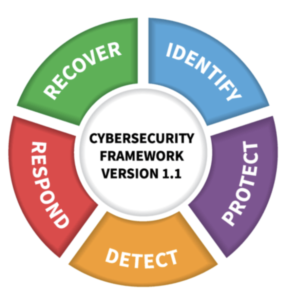 #1 Complementing Standards and Frameworks with FAIR
How to evolve to a quantitative, risk-based approach to security, starting from today's norm of compliance-based security programs – it's an ongoing top interest of RiskLens blog readers, enhanced in 2020 by the increasing recognition by NIST and other standards bodies of FAIR.
10 Ways RiskLens Can Help Implement COSO's Cyber Guidance
NIST Recommends FAIR for Integrating Cybersecurity with Enterprise Risk Management
New NACD Cyber Risk Handbook for Board Directors Endorses Quantification and FAIR
Case Study: RiskLens and FAIR Satisfy HIPAA Risk Analysis Requirements
Stay up-to-date with the latest insights and blog posts from RiskLens.