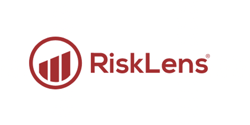 RiskLens, the leading provider of cyber risk quantification (CRQ) and cyber risk management software and services, has been awarded top honors as 2022 Cyber Risk/Security solution of the year by Risk.net in its annual Risk Technology Awards. The award recognizes RiskLens' innovation and leadership in measuring and managing the true financial impact of cyber risk for organizations.
Risk.net is a leading publication covering news and trends in all aspects of risk management. "This year's Risk Technology Awards uncovered a vast amount of research and development work across the more-than-80 firms that made it onto our shortlists," Risk.net said in the awards announcement, "work that is illustrative of the new, more dangerous world, and its emerging, interwoven threats."
"We are most honored to receive this award from Risk.net," said Nick Sanna, President and CEO, RiskLens. "RiskLens helps companies to better manage their cybersecurity investment decisions and risks of digital transformation. We collaborate with large enterprises and government organizations to help them optimize their cybersecurity investments and address regulatory requirements through quantitative cyber risk management."
RiskLens occupies a unique position in the world of operational, technology and cyber risk analytics
We are the creator of

Factor Analysis of Information Risk (FAIR™)

, the standard for risk quantification recognized by the National Institute of Standards and Technology and other technical authorities. RiskLens offers the only SaaS platform that guarantees a true implementation of FAIR risk analysis.

Our platform offers an unmatched range of services for risk quantification, including rapid analysis of top risks, comparison among multiple risk scenarios, aggregated risk assessments and cost/benefit analysis for risk mitigation – all quantified in the dollar terms that business decision-makers require.
Our services team is the most experienced in the world at launching and coaching quantitative risk analysis and risk management programs. We also offer RiskLens Pro, an easy and affordable managed service for clients without in-house expertise.
"We greatly appreciate the recognition through this award, as RiskLens is currently the only cyber risk quantification platform – trusted in real-world enterprise environments around the globe from Fortune 1,000 companies to SMBs – purpose-built on the world's most trusted risk quantification model, Factor Analysis of Information Risk (FAIR™)," said Bryan Smith, Chief Technology Officer, RiskLens.
Learn how the RiskLens platform and services can bring the benefits of risk quantification to your organization. Contact us.
For a quick look at the power of risk quantification based on the research by the RiskLens data science team, sample the My Cyber Risk Benchmark tool for free.
Stay up-to-date with the latest insights and blog posts from RiskLens.