PwC Australia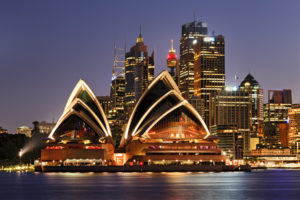 , part of the global network in assurance, advisory and tax services, and RiskLens, the leader in risk quantification software, today announced a collaboration to bring PwC Australia clients a suite of risk quantification services leveraging the RiskLens software-as-a-service (SaaS) platform.
PwC's services will range from assisting clients with specific risk management pain points to operationalizing an enterprise-level approach to ongoing risk management.
---
Read the press release announcing the RiskLens-PwC Australia partnership
---
Peter Malan, a Partner at PwC Australia, said "combining our proven approach in risk management, and specifically risk quantification through the use of the RiskLens platform, we are not only helping our clients mature their risk management practices, but allowing them to do so in a data-driven and sustainable way."
The RiskLens Cyber Risk Quantification (CRQ) platform is the only application purpose-built on Factor Analysis of Information Risk (FAIR), the international standard for cyber and operational risk quantification. The FAIR Institute includes more than 4,000 FAIR practitioners from 87 countries and membership represents nearly 30 percent of Fortune 1,000 organizations. Chapters of the Institute opened last year in Sydney and Melbourne, Australia.
"RiskLens is experiencing an explosion of interest across the globe," said RiskLens CEO Nick Sanna. Earlier this week, RiskLens announced a partnership with Wipro, the international IT consulting firm based in Bangalore, India, to bring the RiskLens platform and FAIR training to its clients worldwide.
Stay up-to-date with the latest insights and blog posts from RiskLens.