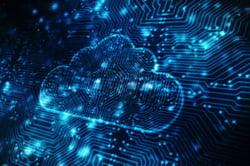 We've configured the RiskLens platform so you can jump right into FAIR™ quantitative cyber risk analysis and achieve almost immediate value for decision support on seven common use cases. This week, we're showing a demo of the platform in action on the most popular use case for "digital transformation" – migrating data or critical infrastructure to the cloud
Watch Now: RiskLens CRQ Use Case Series: Digital Transformation Assessment
As RiskLens cyber risk quantification (CRQ) experts Taylor Maze and Zach Kramer explain, a cloud migration (or any other digital transformation project such as implementing AI or Internet of Things), raises strategic questions that risk and security managers must answer for the business in financial terms, such as: "How will our risk posture change?" and "What are the pros and cons of the project from a cost/benefit point of view?"
Learn more about RiskLens quantitative cyber risk management products and services.
With a live video demo of the RiskLens platform, Taylor and Zach show the steps to achieve fast and accurate quantitative risk analysis to support decisions on cloud migration:
Translating general concerns about cloud risk into loss event scenarios that can be analyzed, such as "Breach of sensitive PII data from a core product application by an external actor."
Leveraging plug-and-play data to feed the analysis, prepared by the RiskLens data science team.
Running a baseline risk assessment of the core product application or other asset, selecting from relevant loss event scenarios in the platform.
Running comparison analyses to gauge the effect on risk reduction of moving to the cloud on key variables such as threat event frequency and susceptibility to attack.
Comparing against the cost of a cloud provider to arrive at a cost benefit analysis – in this case an $8 million reduction from the baseline annual loss exposure for a cost of $500,000.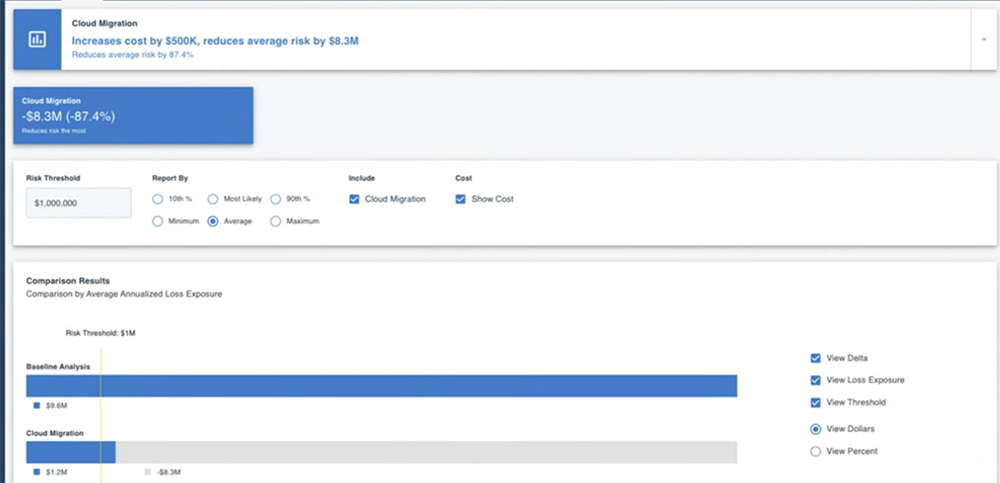 Screenshot from the cloud migration analysis on the RiskLens platform
"A single analysis should take 15-20 minutes," Zach said, thanks to the packaged data and risk scenarios and other automated processes of the platform. The result is "a dashboard that stakeholders can quickly and easily understand even if they don't understand the FAIR process."
---
RiskLens Pro is an easy and affordable managed service that helps organizations quickly define, assess and communicate cyber risks in financial terms, with no in-house expertise or significant time commitment necessary. Learn more.
Stay up-to-date with the latest insights and blog posts from RiskLens.